Smíchov City will commemorate important women, the main one will be Madeleine Albright's class
by CIJ News iDesk III
2022-08-25 11:38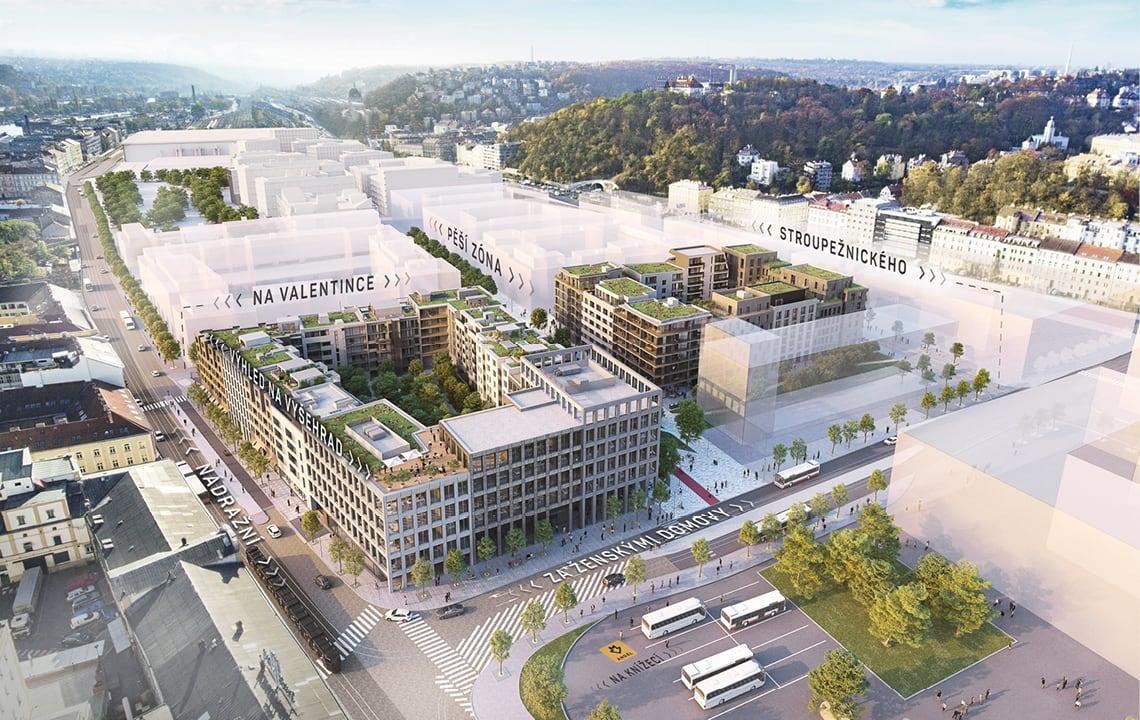 Madeleine Albright will be named after the main kilometer-long pedestrian street in the newly emerging Prague district of Smíchov City. Other streets are also intended to commemorate important women who contributed to the fight against totalitarianism in the 20th and 21st centuries. The street names were presented today by the development company Sekyra Group, which is an investor in the project for CZK 20 billion.

Patron and art collector Meda Mládková's street will lead to the class of Albright, an American politician of Czech origin, after whom the school will be named. The street parallel to the central avenue will be named after the historian and imprisoned dissident Růžena Vacková. There will also be, for example, the streets of the dissident Jiřina Šiklová, the painter Toyen or the parks of Alice and Anna Masaryk and the philosopher Hannah Arendt.

The proposal to name six streets, two parks and a school was submitted by the management of the Prague 5 Sekyra Foundation and the Václav Havel Library with the support of other important personalities.

"We want to commemorate important women who unite a lifelong effort for freedom, democracy and the fight against totalitarianism. It should be an appeal for gender balance and, in a certain sense, the correction of a historical wrong, when we realize that less than five percent of the streets in Prague are named after women. In its entire context, it will primarily be a tribute to the heroic attitudes and destinies of the 20th century," said Luděk Sekyra, founder of Sekyra Group and Sekyra Foundation, at the press conference.

Not all streets in Smíchov bear women's names. The street leading to the school will be named after the writer Josef Škvorecký. It will be followed by a street bordering Smíchov City towards Smíchov station, which should bear the name of the writer František Langer.

At the same time, Sekyra proposes that a 'speakers' corner' be created in one of the newly created parks, modeled after London's Hyde Park, and become a place for public speeches, discussions and civil dialogue.

The first stage of Smíchov City is growing from September 2020 with a cost of CZK 3.5 billion and a total of 20 billion crowns. The district, which will have 400 thousand square meters of residential, administrative, commercial and public areas, should be ready in 2032.