Supply of new retail space will increase to 350-400,000 sqm in 2021
by CIJ News iDesk III
2021-10-13 08:02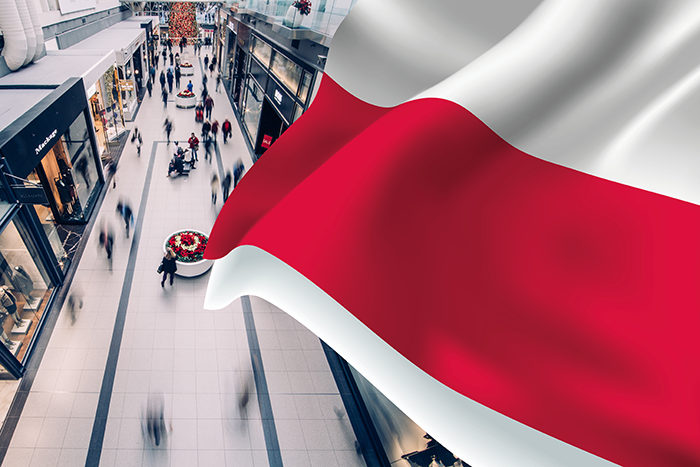 The volume of commercial space completed in Q3 2021 was 59,700 sqm, and its total stock in Poland exceeded 12.2 million sqm, according to data from Colliers. At the end of the period, almost 400,000 sqm was under construction, which will translate into a significant increase in the annual supply to 350-400,000 sqm in 2021 from 265,000 sqm in 2020.

"In Q3 2021, 59,700 sqm was delivered for use. Thus, the total stock of retail space in Poland exceeded 12.2 million sqm. The vast majority of investments in recent months and those under construction are small parks and shopping centers in cities below 100 Investors noticed that during a pandemic it is precisely these types of facilities that perform best and there is the greatest demand for them. The retail industry is considering the possibility of another, fifth lockdown and chooses the most secure solutions so that any restrictions have the least impact on it," said associate director in the advisory and market research department at Colliers Katarzyna Michnikowska, quoted in the release

The number of shopping centers in Poland increased by 24 facilities compared to the third quarter of 2020 and currently amounts to 556. The saturation level is 320 sqm / 1,000 inhabitants.

Colliers pointed out that the concept of "dark store" stores, which is new on the Polish market, has been developing dynamically, gaining popularity in the era of a strong growth in the importance of e-commerce. These facilities are a response, primarily of retail chains, to changing purchasing trends - their goal is to bring the goods closer to the customer and accelerate order picking. Dark stores are chosen by chains such as: Carrefour, Lisek, JOKR, Glovo, Swyft, as well as Bolt, Wolt and Gorillas, or Żabka. The first facilities in this format are already being launched in the largest Polish agglomerations.