Tenza in insolvency dismisses a third of people and is offered for sale
by CIJ News iDesk III
2021-04-15 12:31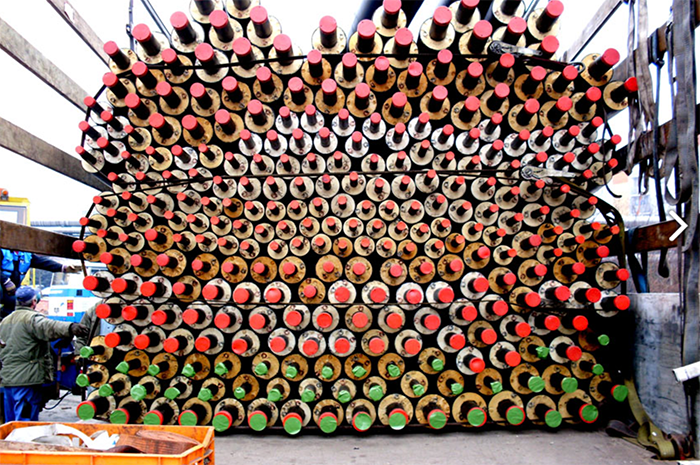 The Brno energy company Tenza, which has been in bankruptcy since February, is laying off 47 employees out of a total of 139 people, most of them ending at the end of April. This follows from the insolvency administrator's report published in the insolvency register.

Tenza's board of directors, which led it until it was taken over by the insolvency administrator in early April, invited potential buyers of the company to apply. In the event that no one shows interest in a company that focuses on the reconstruction of heat sources, electricity and heat distribution, it will reduce the number of employees to 45. They will work on running contracts, resolve complaints and ensure the necessary operation of the company.

Tenza's largest order was work on the hot water pipeline from Temelín to České Budějovice for ČEZ, with 11 of the 26 kilometers to be completed. In March, ČEZ announced a new tender for the completion of works, and wants to select a new construction contractor for more than CZK 1.4 billion in the autumn.

CEZ has entered receivables in excess of one billion crowns into insolvency proceedings, but dozens of creditors are reporting their receivables. Komerční banka records receivables in the order of hundreds of millions. Tenza also owes other banks, health insurance companies, material suppliers and its clients. Creditors can submit claims until April 26.

The situation of Tenza also complicates the reconstruction of steam pipelines into hot water pipelines in Brno, on which Teplárny Brno works. Tenza was to work in two places. "We have terminated all contracts with Tenza, we have filed our claims in insolvency proceedings. In one case, a tender for a contractor is now underway to complete the work, in another case the subcontractor will complete the work under the same conditions as Tenza," a spokeswoman told CTK. Tepláren Brno Renata Diatková.

The last published annual report of Tenza was the one for 2019. This year, Tenza reported a turnover of CZK 1.7 billion and a profit after tax of 13 million. In 2018 it was in the profit of CZK 2.2 million, in 2017 in the loss of 81 million.

Tenza was founded in 1993 and was one of the leading suppliers of investment units, especially in the energy industry. The company's production program focused on the reconstruction of heat sources, electricity and heat distribution.