The 2nd stage of Ranta Barrandov project from YIT has been approved
by CIJ News iDesk III
2021-12-07 22:22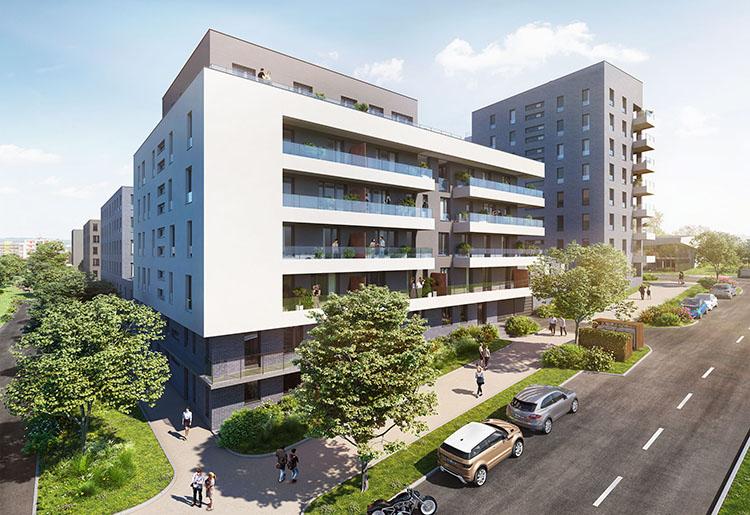 YIT has successfully approved the second stage of the Ranta Barrandov development project, which includes 118 residential units with a balcony, terrace or front garden. All have already found new owners, who will welcome it next spring.

A total of 4 houses of the second phase of the Ranta Barrandov project contain 118 flats in layouts 1 + kk to 5 + kk. Of course there is a balcony, terrace or front garden. Cellars, garages in a two-storey basement, a carriage house, a room for washing bicycles or dogs and a green courtyard have also become an integral part of the complex. Five commercial spaces on the ground floor of the house will take care of the expansion of services in the area, where small shops and services can be established. "There was great interest in the Ranta Barrandov residential project, even with regard to the popular location with excellent transport accessibility and a wide range of civic amenities. All flats were sold very quickly," says Dana Bartoňová, YIT Stavo's sales director, adding: "Despite high real estate prices and rising mortgage rates, there is still a huge demand for modern housing in Prague. That is why we recently launched the sale of the new Vesi Hostivař project, which will be built on the brownfield of the former sawmill in Prague 15. Out of a total of 208 apartment-type units, we offered to buy one hundred in the first wave, with 50% already reserved."

In the Ranta Barrandov complex on Wassermannova Street, 259 low-energy Finnish-style flats gradually grew up in eight four- to eight-storey houses. Already in the standard, the project included elements of the so-called smart home for easy control of air conditioning and heating, even remotely.