Three quarters of Poles shop online at least once a month
by CIJ News iDesk III
2022-09-19 09:28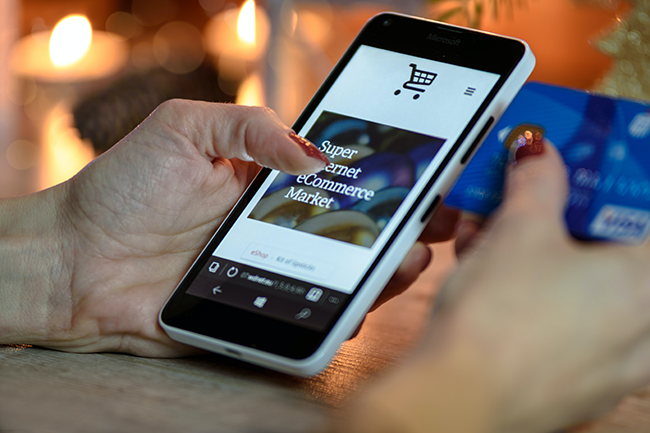 The popularity of e-commerce has been growing for a long time, but it was mainly the pandemic and the war that increased the frequency of such purchases. Currently 75 percent. people order products online at least once a month, including 27 percent. buys it at least once a week, according to a recent CBRE study. Most often we order clothes, electronics and household appliances, as well as cosmetics and perfumes. The development of e-commerce, in addition to the pandemic and war, is fostered by the large digitization of society and the universality of mobile payments. The CBRE report "Trends in omnichannel in Poland" shows, however, that Poland has a lot of catching up to do in terms of readiness for the dynamic development of e-commerce.

"Although we order a lot and order online, and the numbers are constantly growing, our analyzes indicate that Poland is one of the countries less prepared for the growth of the e-commerce market. The factors determining the development of online trade include percentage of the urban population, mobile internet sales and payments, digitization of society, participation of the dominant player in e-commerce and universal access to broadband internet. We perform poorly in terms of mobile internet sales, the rate of which, according to the latest data from The World Bank, is 1.8%. Access to fixed broadband internet is also low. 22 out of 100 people have it. The Euromonitor forecast indicates that Poland will reach 23 percent. e-commerce penetration only in 2026. This level is already present in the Netherlands, Brazil and Taiwan," says Mariusz Majkowski, director in the retail department of CBRE.

The pandemic and the related closure of brick-and-mortar stores as well as the war across our eastern border contributed to the development of online shopping. Currently, 29 percent. people declare that they order products online more often than before the advent of Covid-19 and Russia's attack on Ukraine. This applies to women slightly more often (30% compared to 28% of men). In turn, more than half (56%) say that both experiences had no impact on the frequency of online purchases in their case.

Regular online expenses:
The latest CBRE survey shows that three-quarters (75 percent) of Poles order products online at least once a month. The group that most willingly spends money on the Internet are people aged 25-44, among whom as many as 86% buys with such frequency. Of all respondents, 13 percent they shop online at least 2-3 times a week, and 14 percent. once a week. Here it is worth paying attention to young people up to 24 years of age - among them every fourth person buys online at least once a week. One-fifth of Poles (21 percent) visit online stores less than once a month, and 4 percent. does not shop online at all.

We buy clothes online:
The respondents asked by CBRE most often buy clothes online. This is declared by 58 percent. of them. They are mainly people aged 25-44 and women, 69% of whom are orders clothing online. Among men, 46 percent admitted this. The second most popular online product is RTV / household appliances (45% of indications). It is bought more often by men (57%) than by women (37%). The top three also includes cosmetics and perfumes, ordered online by 4 out of 10 respondents. We also eagerly buy industrial goods via the Internet, such as cleaning products (37%), books and CDs (36%) and toys for children (27%).

Poland is lagging behind in terms of e-commerce development:
In the report "Omnichannel trends in Poland", CBRE experts analyzed 28 factors divided into 4 categories that determine the level of e-commerce market development in a given region. The first category is demographics, which consists of the population living in cities, population density and employment in the service sector. The first factor is important because, according to data from The World Bank, as much as 80 percent. world GDP is produced in cities. In 2020, Poland had 60 percent. of its population living in urban areas, while in Germany this indicator was over 77%.

The second category is use, i.e. the digital skills of society, the use of the Internet, participation in online sales by telephone and the dominant e-commerce players. Polish society is doing quite well here. The World Bank reports that on a 7-point scale, the digitization of our society is 4.27. We perform similarly well in the third category related to payment preferences. In detail, it is about using a credit or debit card, online payments, including online bill payments, and the use of a digital wallet. The percentage of Poles using card and digital wallet payments is, according to Global Financial Inclusion, as much as 73.7 percent.

"The last category is access to infrastructure, both in terms of the Internet and transport. In both of these categories, Poland does not do the best. Fixed-line broadband Internet access subscriptions are available to 21.7 per 100 people. On the other hand, the transport infrastructure is expanding, but there is still a lot of work to be done. Overall, our country is above the average economic growth supporting sales volume with a lower level of e-commerce penetration. Poland is characterized by a slower transition from traditional trade to e-commerce, and the infrastructure supporting e-commerce is less developed," says Przemysław Piętak, Director of Supply Chain Consulting at CBRE.