Toyota resumes production in Kolin after shutdown over chips
by CIJ News iDesk III
2021-09-07 07:47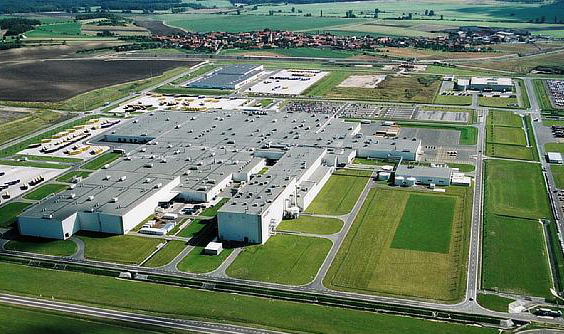 Toyota Motor Manufacturing Czech Republic has resumed production in Kolin after a shutdown it made due to the chip shortage, but it will produce only a few hundred cars this week, compared to the previous up to 1,000 a day, announced company spokesman Tomas Paroubek.

It is not clear now whether the Kolin plant manages to keep production running, he said, adding that the company is monitoring the situation on a daily basis.

Toyota's company holiday ended on August 15 and production was completely off for the following three weeks due to the lack of chips.

The Kolin plan has not launched the planned production of the Yaris model. It is supposed to start this year but has been postponed because of the chip shortage, and the date of the launch ceremony is unknown.

Toyota Motor Manufacturing Czech Republic employs about 2,500 people in Kolin. On April 1, 2020, it started hiring new staff for the Yaris production, and it wants to take on up to 1,000 people.

The company is one of the largest exporters in Czechia and the biggest employer in the Kolin district.

Last year, the Kolin plant's output decreased by 26.4 percent to 147,865 cars, according to the Automotive Industry Association.

Other car companies are facing problems, too.

Source: CTK

Skoda Auto's summer shutdown was a week longer. The Mlada Boleslav plant is cancelling shifts and expects issues for at least the entire autumn. The situation is complicated in all three Czech plants of the car maker.

Hyundai's Czech plant also registers problems with semiconductor supplies, but it has not halted production. The company has managed to meet its production plan for this year, spokesman Petr Michnik said.