Union Investment enters the Scandinavian hotel market
by CIJ News iDesk III
2022-08-04 06:16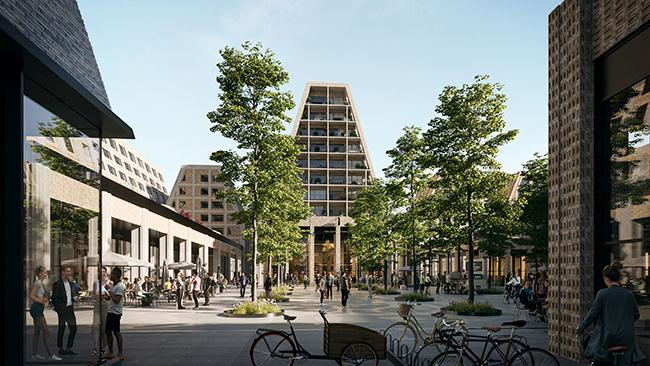 Union Investment has acquired the 25hours Hotel Copenhagen Paper Island. The property is part of THE PAPER ISLAND flagship project, a man-made island situated in a prime city centre location in Copenhagen's port area. A mixed-use neighbourhood is being created on Paper Island that will include the hotel, 253 unique apartments, high-quality retail, gastronomy and event space, as well as the new Water Culture House.

The acquisition will be added to the holdings of institutional open-ended special real estate fund UniInstitutional European Real Estate. The vendor is the development consortium Christiansholms Ø P/S, a joint venture between Danica Pension and renowned Danish project developers Nordkranen and UNIONKUL.

"Copenhagen is one of Europe's top hotel markets with high barriers to entry. We are therefore delighted to be able to enter the Danish hotel market with the acquisition of this flagship project. It will appeal to business travellers and tourists alike thanks to its outstanding location in a newly developed district in Copenhagen city centre, within walking distance of many visitor attractions. Paper Island will provide a high-quality user experience and is expected to attract up to 1.9 million visitors a year in the future," said Andreas Löcher, head of Investment Management Hospitality at Union Investment.

"The international hotel concept 25hours is known for their unconventional designs and urban atmospheres. Each hotel is based on site-specific history and place characteristics, which harmonize with the curatorial profile of THE PAPER ISLAND. An Island with an industrial past and a new vision for the future: An urban oasis where we, together with 25hours and other passionate entrepreneurs, will frame the city's new quarter and destinations," says Mads Nørby Hansen from Nordkranen on behalf of CØ P/S.

The 25hours Hotel Copenhagen Paper Island has 128 rooms and includes a restaurant, a café and a bar on the top floor. Three function rooms have capacity for 120 people. It is already leased to KNSA Germany for 25 years and will be managed by Ennismore under the 25hours lifestyle brand upon completion in March 2024. The brand's hotels are individually tailored to their respective locations and feature strong hospitality concepts. 25hours is part of Ennismore a global collective of entrepreneurial and founder built brands with purpose at their heart. Ennismore is a joint venture with Accor, formed in 2021.

Union Investment was advised on legal aspects of the deal by Kromann Reumert and CØ P/S as seller was advised by Bruun & Hjejle and Catella Corporate Finance.