Union Investment hires Sonae Sierra to manage its Europa-Galerie Saarbrücken
by CIJ News iDesk III
2021-09-28 08:55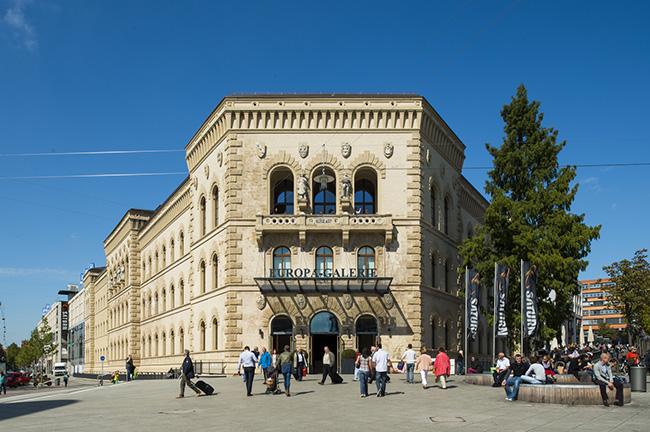 Union Investment has reassigned the management and leasing of the Europa-Galerie Saarbrücken as part of a tender: Beginning January 1, 2022, Sonae Sierra will operate the shopping center on behalf of Union Investment. The previous operating contract expired at the end of the year. Europa-Galerie is the leading shopping center in Saarland and has been part of the portfolio of UniInstitutional European Real Estate, an institutional public real estate fund of Union Investment, since 2012.

The aim of the cooperation with Sonae Sierra is to position the Europa-Galerie in the best possible way for the future and to tie in with the successful development of the past few years and the measures that have already been started to further develop the shopping center in downtown Saarbrücken.

"We are convinced that professionally set up shopping centers in good locations like the Europa-Galerie Saarbrücken will continue to be successful in the future," says Lars Richter, Head of Asset Management Retail at Union Investment. "We are therefore looking forward to the further development of the center together with the new center management, with which we want to build on the property's already very good performance. "

The center had been successfully operated by ECE on behalf of the owner for ten years. ECE is Union Investment's professional management partner in seven properties, including the Limbecker Platz shopping center in Essen. Union Investment is already working successfully with Sonae Sierra at ALEXA in Berlin and at the Hamburg centers Quarree Wandsbek and Mercado.

The Europa-Galerie has around 110 shops on 25,000 m² of floor space and has developed positively and successfully established itself at the location since it opened in 2010. Most recently, more than 22,500 visitors per day had frequented the center (average daily frequency before Corona). The anchor tenants include H&M, REWE and Saturn.