UPS to buy Bomi Group, a multinational healthcare logistics provider
by CIJ News iDesk III
2022-08-09 15:39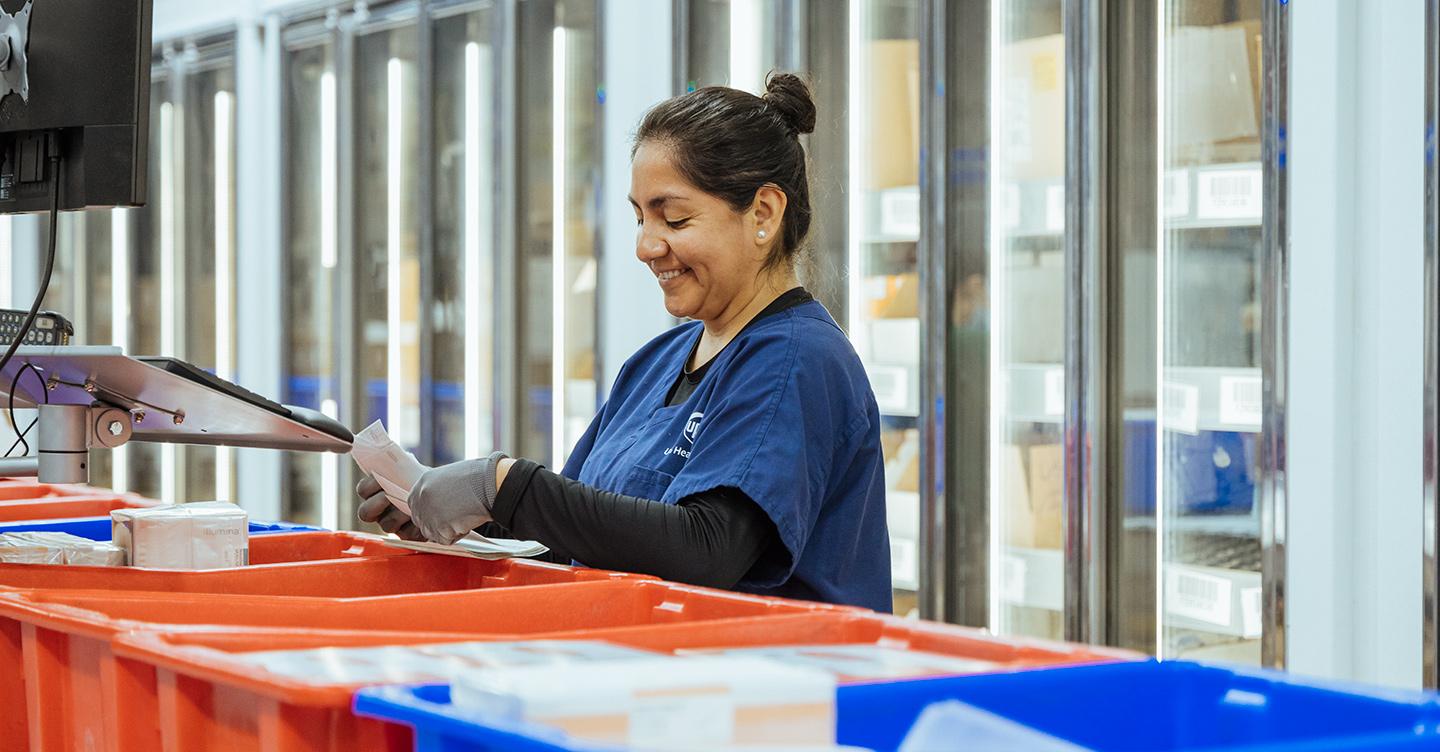 UPS announced a plan to acquire Bomi Group, a leading international healthcare logistics provider. The transaction will expand the UPS Healthcare network in Europe and Latin America with temperature-controlled logistics centers in 14 countries and nearly 3,000 qualified professionals from the Bomi Group team.

"As the world's leading healthcare logistics company, Bomi will enhance our service portfolio and accelerate our mission to become the number one provider of end-to-end healthcare logistics," said Kate Gutmann, executive vice president and president of international shipping, healthcare and supply chain solutions. "The employees of UPS Healthcare and Bomi Group share similar values ​​and our company cultures are firmly rooted in a relentless focus on quality. The combination of our two teams will enable our healthcare customers to develop and deliver life-saving innovations."

The Bomi Group has been providing high added value services to the Medtech and Pharma industries since 1985 with a tailor-made approach to each customer. It is quality-oriented, with a focus on the healthcare sector. During its time in the market, it has established strong and long-term business relationships with more than 150 multinational customers worldwide.

Key Bomi Group executives, including CEO Marco Ruini, will continue in their roles after the closing of the transaction to ensure the continuity of Bomi Group's customer service. Bomi Group employees will also play a vital role in the merged organization.

"With more than 35 years in the healthcare logistics market, our team has developed industry-leading services designed to meet and exceed the needs of our medical technology and pharmaceutical customers," said Ruini. "Joining the UPS team will allow us to expand our service offering and strengthen the integration and performance of our global network for our customers."

The acquisition will expand UPS Healthcare's global footprint with more than 350 temperature-controlled vehicles and 4 million ft2 (391,000 m2) and provide customers with faster shipping times, greater manufacturing flexibility and a broader offering, thus more attractive to their new customers. The acquisition will play a key role in the supply of next-generation pharmaceutical and biological treatments that increasingly require time-critical and temperature-sensitive logistics.

"We are focused on building healthcare logistics capabilities and services that enable our customers to deliver the latest innovations in healthcare," said UPS Healthcare President Wes Wheeler. "We are excited to bring together the talent, expertise and capabilities of the Bomi Group with UPS Healthcare. Together, we will provide our customers with unmatched solutions, supported by UPS's integrated and intelligent global logistics network. "
The acquisition of the Bomi Group is part of UPS Healthcare's continued expansion of its network and services to meet growing demand. Including this acquisition, UPS Healthcare has doubled its global footprint since 2020. Recent expansion includes newly built and soon-to-open dedicated modern healthcare-focused logistics facilities in Germany and Australia and expanded campuses in Hungary and the Netherlands.

UPS Healthcare also recently enhanced the UPS Premier service, which is based on advanced technologies and can prioritize and track critical shipments with an accuracy of three meters (10 feet) anywhere in the global UPS network. UPS Premier provides UPS Healthcare customers with worldwide visibility, control, reliability and assurance of in-transit delivery.

These enhancements and new services help meet the complex and diverse needs of UPS Healthcare customers and help turn logistics into their competitive advantage.

The transaction, which is expected to close by the end of the year, is subject to regulatory approval. The value and terms of the transaction were not disclosed. J.P. was the financial advisor to UPS. Morgan Securities LLC.
Learn more about UPS Healthcare's innovation and customer-centric solutions at healthcare.ups.com and about.ups.com.