Velocità opens shop in America House office building
by CIJ News iDesk V
2023-03-09 16:29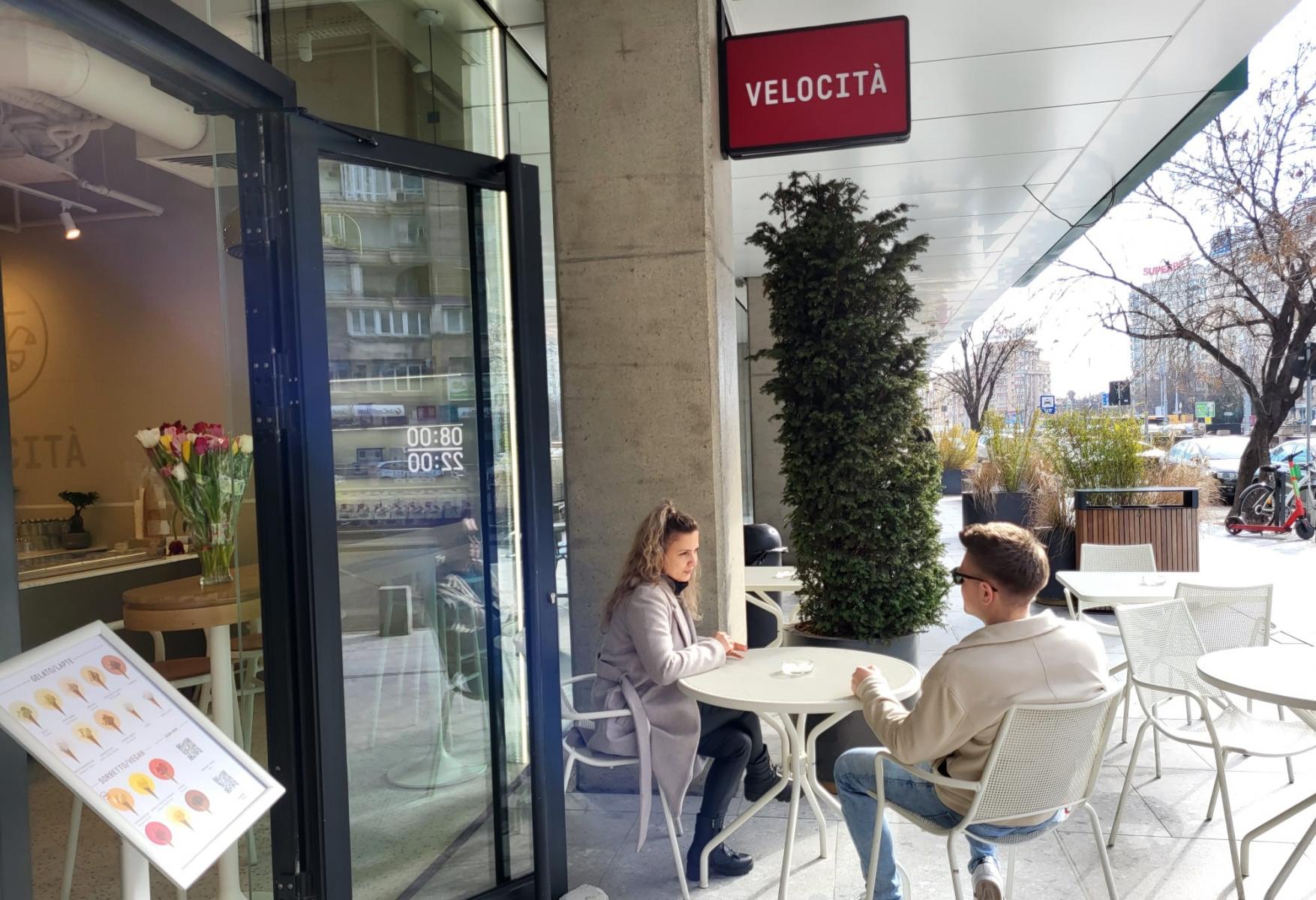 Velocità opened a new shop, in the America House building, a 100 percent Romanian concept of gelato and specialty coffee, the only local franchise in the artisanal gelato segment.

"America House is proud and would to express a warm welcome to our new tenant, Velocità, a premium Romanian ice Gelato brand that will help us achieving harmony between work and leisure. We strive to have a varied mixed-use space that generates valuable experiences to both our tenants and to the community in which we operate," commended David Hay, founder, and CEO of ADD Value Management SRL.

Velocità is the 13th retail tenant operating in the building. America House offers 3,675 sqm of vibrant retail space on the ground and first floors. Among the tenants are Starbucks, McDonald's, Gram Bistro restaurant, Fru Fru, Nooddle Pack, BCR, Garanti Bank, with ATMs, Submarine Burger,Carturesti, Inmedio and World Class.