Venipak moves into warehouse at the Rumbula Logistics Park in Riga
by CIJ News iDesk III
2022-11-22 06:05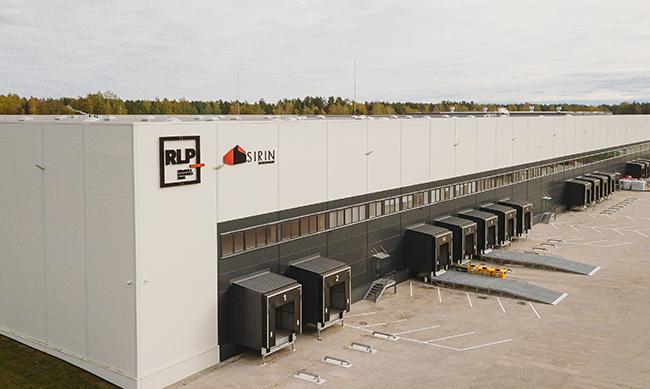 Venipak reaches deal with Sirin Development and moves into warehouse at the Rumbula Logistics Park in Riga

Industrial real estate developer and manager Sirin Development signed an agreement with the parcel delivery company Venipak Latvia SIA on the lease of 4,100 square metres of warehouse space at the Rumbula Logistics Park in Riga. With the new tenant, the second warehouse at the Rumbula park is now 100% occupied.

The Rumbula Logistics Park sits on 16.2 hectares of land on Maskavas Street in Riga, on the right bank of the Daugava close to the city centre. Of the project's three stages, two A+ class modern energy-efficient warehouses are already operational, with 22,540 and 32,700 sq. m. of space. Next year a third warehouse will be built on the territory, bringing the facility's total leasable area to over 80,000 sq. m.

"With more than 15 years of experience developing and managing real estate in the Baltics, we can ensure clients get quality solutions that meet their business needs. We are delighted our park in Riga has been chosen by an international parcel company that values the property's carefully selected location. In September, we started the third phase of development of the Rumbula park, which will provide future growth opportunities for existing clients and allow us to offer flexible solutions for new ones," says Laurynas Kuzavas, the CEO of Sirin Development.

"We quite recently completed an expansion phase for our network of parcel lockers in Latvia, so this partnership was a very natural and at the same time strategically well-thought-out move to grow our capacity to meet our customers' needs and ensure efficient delivery of parcels in the Baltics within 24 hours. In the logistics business, a convenient warehouse location is extremely important, and we also took note of the building's modernity and compliance with sustainability criteria. We are pleased how this logistics park has fully met our expectations," says Justas Šablinskas, the CEO of the international parcel company Venipak.

In setting up at the Rumbula Logistics Park, Venipak reinforced its positions on both banks of the Daugava River. The company also leases a warehouse in the vicinity of the Riga airport.

Premises at the logistics park are currently leased to companies that are well-known on the Baltic market: the LIDL retail grocery chain, Wellman Logistics, furniture retailer Eurotrade1, the e-commerce company RDE.lt, the Kesko Senukai Latvia chain of building material, repair and household goods stores, and others.

Sirin Development, one of the largest industrial real estate developers in the Baltic region, plans to continue actively expanding in the Latvian capital. On a 39-ha site near the Riga airport, the company plans to develop a 180,000-sq.-m warehouse complex involving investments of more than 100 million euros.