VIB acquires site with around 63,000 sqm for development in Meitingen
by CIJ News iDesk III
2021-06-25 10:07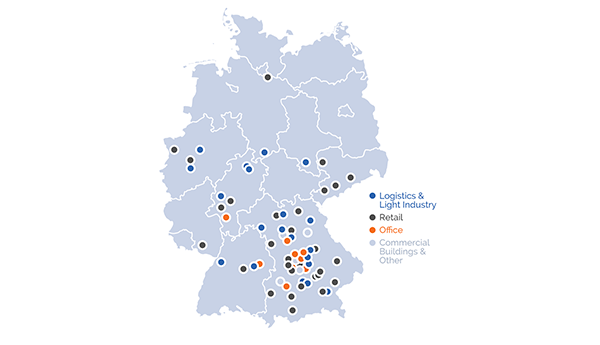 VIB Vermögen AG, a company specialising in the development, acquisition and management of commercial properties, is expanding its development pipeline by acquiring a land plot in Meitingen in the Augsburg metropolitan region. Building rights have been granted for the plot in Erding by now.

The property in Meitingen, with a size of around 63,000 sqm, is very attractively located in terms of infrastructure and therefore offers very good opportunities for the establishment of various industries. It already has an existing development plan which, among other things, provides for 24/7 use. The planning for the development of the site provides for a very flexible design, with a total of around 25,300 sqm of lettable space.

VIB Vermögen has now received the building permit for the plot in Erding with a total size of around 215,000 sqm by resolution of the city of Erding. A lettable area of around 86,000 sqm will be created on the site, which will be suitable for different types of use, whereby the focus of commercial use will be in the area of light industry.

"In times of increasingly scarce space, we are very pleased that we can expand our pipeline on the one hand, and on the other hand that we can now make an attractive offer for the Greater Munich area for the construction of modern, sustainable commercial space of a substantial size," explained Marin Pfandzelter, CEO of VIB Vermögen AG. "An important component in both projects was the close and constructive cooperation with the municipal representatives, which is ultimately decisive for the success."