Warsaw "Bakery" set to open in Lodz's Fuzja
by CIJ News iDesk III
2021-10-13 19:09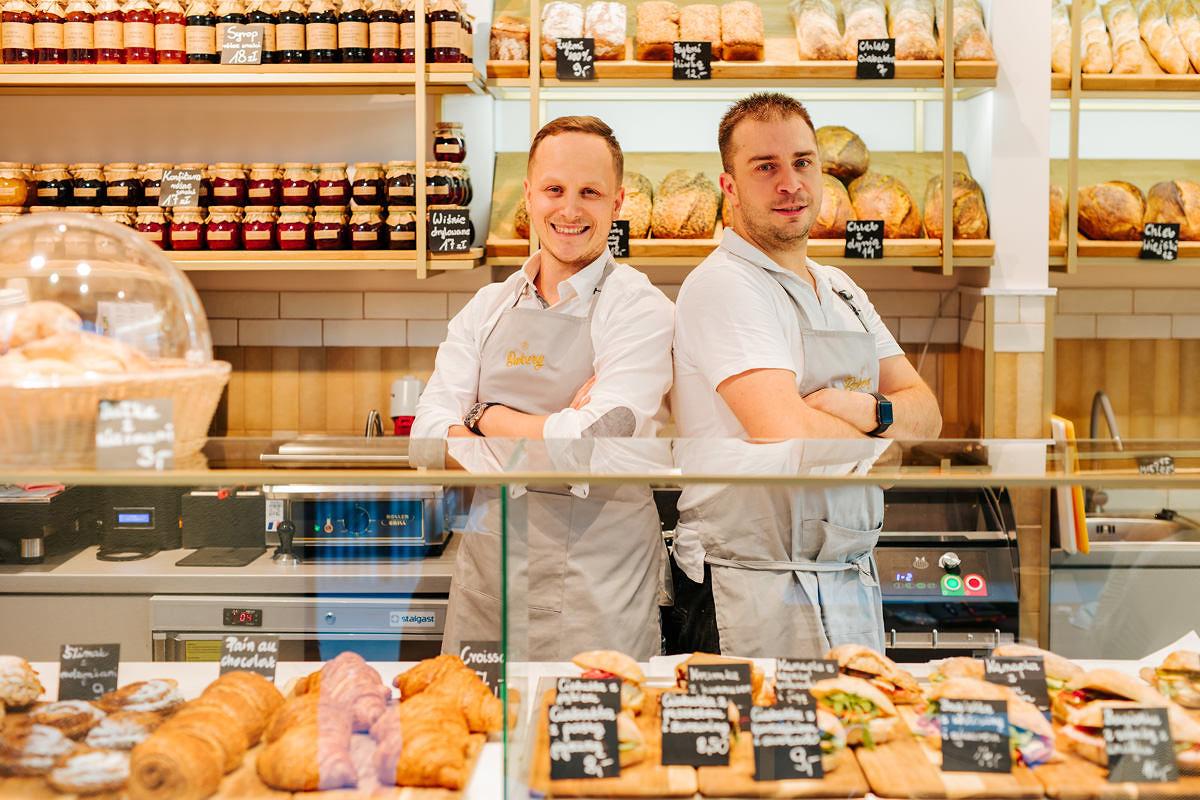 Already in the third quarter of next year, Fuzja in Łódź will be filled with wonderful smells and flavors of crunchy bread and sweet pastries based on natural and traditional leaven. All this is due to the artisanal bakery under the "Bakery" brand, which will open its first restaurant outside Warsaw in Łódź, on the premises of the post-industrial Fuzja complex, revitalized by Echo Investment. The tenant will occupy 180 sq m. in one of the historic buildings located in Anna's Gardens.

The creator of an innovative concept in the style of a Polish-French bakery is Bartek Rychcik, owner of the ENATA BREAD group (to which the "Bakery" brand belongs), a well-known and valued entrepreneur, whose passion for bread was born in childhood (when he watched his work in a bakery managed by parents). Rychcik's cooperation with outstanding bakers and proven suppliers (local farmers and family businesses) resulted in the success of the "Bakery" concept, which won the hearts and taste buds of Warsaw residents (in royal Wilanów and in Browary Warszawskie). In 2020, Rychcik was joined by Michał Paleta, the second author of the success of the "Bakery" brand, a graduate of the Irish Killybegs Culinary College - an expert in the field of French pastries. In Poland, he worked in such renowned restaurants as Concept 13, as well as in the Monopol Hotel in Wrocław and the Warsaw Hotel. The palette looks for insane aromas and flavors in grains and seasonal products - it extracts the best from the bread - aromas from childhood. He is responsible for "Bakery Browary Warszawskie" and will create the concept of "Bakery Łódź".

The first outlet of the chain outside the capital will appear in Fuzja in Łódź in a historic building that at the turn of the 19th and 20th centuries was part of the former textile finishing plant of the Scheibler family's empire. "Bakery" will occupy 180 sq m of space. The opening of the bakery in Fuzja is planned for the third quarter of 2022.

A place with history, where you can feel the spirit of the factory tradition of Łódź, and Anna Gardens with a view of the historic Art Nouveau power plant will certainly be an ideal location for "Bakery". The creators of this unique bakery concept focus on tradition and quality in their work, and attach great importance to details. These values ​​are also very close to us, which is why we look forward to cooperation and we are looking forward to when "Bakery" invites its first guests to its restaurant in Fuzja. "We are also very pleased that Fuzja will be the first location of a bakery outside of Warsaw so far. We hope that Łódź will enjoy the delicious Bakery products. The bakery will operate in Anna's Gardens, opposite the residential buildings, so the residents of Fuzja every day will have access to fresh, crunchy bread, as well as other salty and sweet pastries every day," says Karolina Szybota-Krystek, Head of Food and Beverage at Echo Investment.

"Bakery Łódź" will offer its customers primarily tasty, fragrant, crunchy bread with various types of grains, seeds and seeds rich in vitamins and minerals. The bakery's offer also includes delicious breakfasts, a balanced lunch, aromatic coffee and freshly squeezed juices. Everything of the highest quality, prepared with care, passion and love for bread.

Who's gonna get away with it today? –Now we know that the inhabitants of Łódź! - says Bartek Rychcik, CEO of ENATA BREAD. - When choosing a place for our first restaurant outside of Warsaw, we were looking for something as unique as our pastries. A fusion with a mix of historic and modern buildings, lots of greenery and an open square, that's what it is. Our guests from Łódź will soon be able to see with their own eyes how healthy bread with natural leaven is made, grows and browns. Our kitchen is open, transparent and at the highest level - she adds.

Fuzja is a multi-stage investment that will combine the functions of office, retail and service, catering, as well as residential buildings, a city square (Anny Gardens) and open, green common areas of nearly 4 ha. Everything in the vicinity of the historic buildings of the former Karol Scheibler's textile factories, which are the heritage of Łódź Fabryczna. In total, 20 buildings will be located on 8 hectares, of which 14 are historical buildings.