Warsaw FACTORY Annopol is celebrating its 10th anniversary
by CIJ News iDesk III
2023-03-17 11:17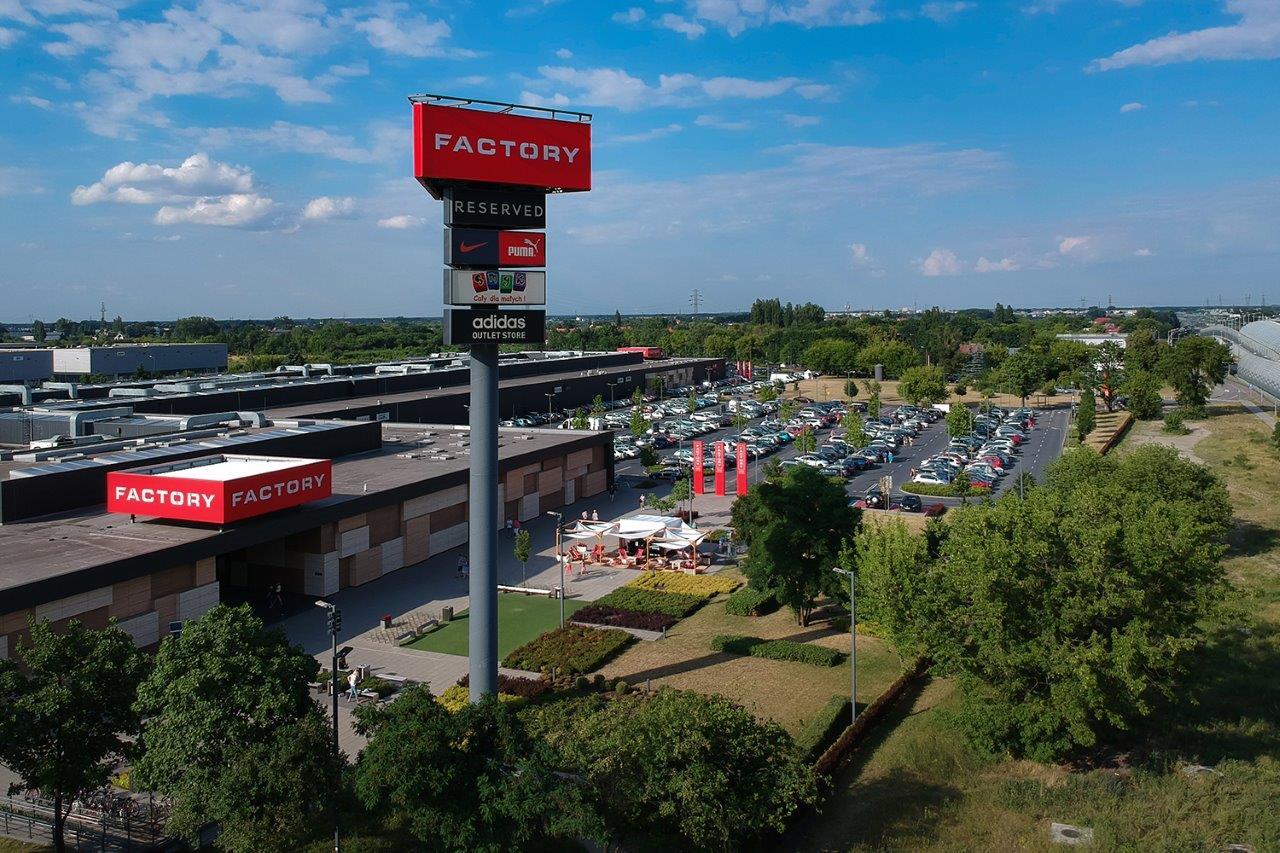 FACTORY Annopol is celebrating its 10th anniversary in March. It is the only outlet center in Poland that customers can reach by subway. The facility ended 2022 with sizable increases in customer numbers and sales value, with occupancy levels reaching 98 percent.

"We are growing dynamically with the market and the current needs of our customers, despite the difficulties the industry has gone through in recent years. We have loyal customers who visit our center regularly, and some of our showrooms are unique not only in Warsaw, but also in Poland. We focus on an attractive offer, a comfortable shopping experience and operating in accordance with the principles of sustainable development," says Paulina Korzeniecka, director of FACTORY Annopol at NEINVER.

FACTORY Annopol is the only center of this format in the country with an outlet store of a popular Polish brand of large-format home goods stores and electronics - RTV EURO AGD. The center also successfully operates the only outlet store of Canadian clothing, footwear and outdoor equipment brand Jack Wolfskin, as well as Helly Hansen - the only stationary outlet store in the country of the renowned Norwegian manufacturer of mountain, sailing and outerwear.

FACTORY Annopol closed the year 2022 with record growth in sales value and number of visitors, exceeding 30 percent in both indicators. Customers of the youngest outlet in Warsaw, last year gained a unique opportunity to come shopping by subway. The distance from the Bródno subway stop is only a 7-minute walk, and train frequency is very high.

"Location and access are factors of major importance to customers when choosing the center where they will do their shopping. The Bródno subway station, located 500 meters from Factory Annopol, gives us exceptional potential to gain a new group of visitors," Paulina Korzeniecka stresses.

The Outlet in Warsaw's Annapolis has a strongly expanded segment of sports and outdoor brands on offer. Already at the end of March, after a thorough interior remodeling, the adidas store will reopen - in a new design and on a much larger area. The goal of FACTORY Annopol's manager is to develop as comprehensive an offer as possible, diversified to meet the needs of customers, with a rich representation of the most desired brands, hence the portfolio also includes a strong representation of clothing and footwear stores for men and women, both casual and more formal. In the last year, the outlet store with footwear brand Kazar and Under Armour with shoes and sportswear doubled in size, and the tenants were joined by W. Kruk, a popular jewelry brand in the country, as well as Sunset Suits, which is returning after years. The gastronomic offer, in turn, has been enriched by the Popollo Pizza restaurant with Italian dishes.

FACTORY Annopol is located in the northern part of the city, in close proximity to large residential areas, but also to the capital's ring road and national roads leading to the surrounding areas. On an area of 19,700 sq m, the center gathers more than a hundred outlet stores of top local and global brands of almost all segments, with prices always reduced from 30% to 70%.

FACTORY Annopol is one of five outlet stores of the most popular brand of this format in Poland. It has high ratings in Breeam certification, as well as an AIS space accessibility certificate. Its numerous activities in supporting the environment, as well as minimizing the negative impact of its operations on the surroundings, demonstrate its commitment to creating a friendly and responsible shopping environment.