Warsaw Graffit office building receives BREEAM In-Use Excellent
by CIJ News iDesk III
2022-11-28 07:59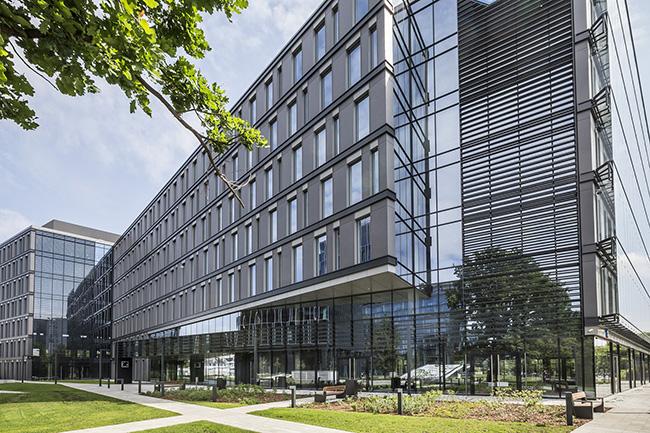 Graffit office building, located in Warsaw, received the BREEAM In-Use certificate with "EXCELLENT" rating
Graffit, a Class A office building managed by Zeus Capital Management, received the BREEAM In-Use certificate. The property, built strictly with pro-ecological standards, received the "EXCELLENT" rating.

Graffit obtained the maximum score for materials used and waste management. Furthermore, the assessors appreciated the property for its numerous solutions that offer a comfortable work place and a human-friendly environment. The building has conditioning and ventilation (HVAC) systems ensuring low energy consumption, systems controlling water consumption, energy-saving lighting systems and a waste and pollution segregation system. All property features effectively reduce tenants' costs and have a positive impact on the environment.
- The Excellent rating proves that Graffit is one of the best office buildings located in Mokotów. Part of our strategy is to ensure that the facilities in our portfolio meet the highest standards of sustainable development – said Stylianos Zavvos, CEO of Zeus Capital Management.

The Graffit office building, located at ul. Domaniewska 28, is a prime office building designed by the British architectural studio Rolfe Judd, a firm known for its particular attention to solutions promoting sustainable development. The property offers 18.5 thousand sqm modern office space. The architecture of the building blends well with its surrounding area, the glass facade allows for perfect illumination of the surface by daylight, and the comfortable and visually attractive interiors meet all the requirements of work ergonomics.
Additionally, Graffit is well-situated with convenient access to public transportation, including the Metro Wilanowska station, offering its tenants access to the building from any point in the city. The building also provides facilities for cyclists, such as parking spaces for bicycles, changing rooms, showers and lockers.
BREEAM In-Use International 2015 is a system for assessing buildings used for at least two years. During the assessment of buildings, the assessors analyze the applied solutions and technologies. in terms of their impact on the health and well-being of tenants, access to public transport, energy and water consumption, the use of materials safe for health, and facilities for disabled people.