Zonifero strengthens its cooperation with ProDVX
by CIJ News iDesk III
2022-05-25 07:05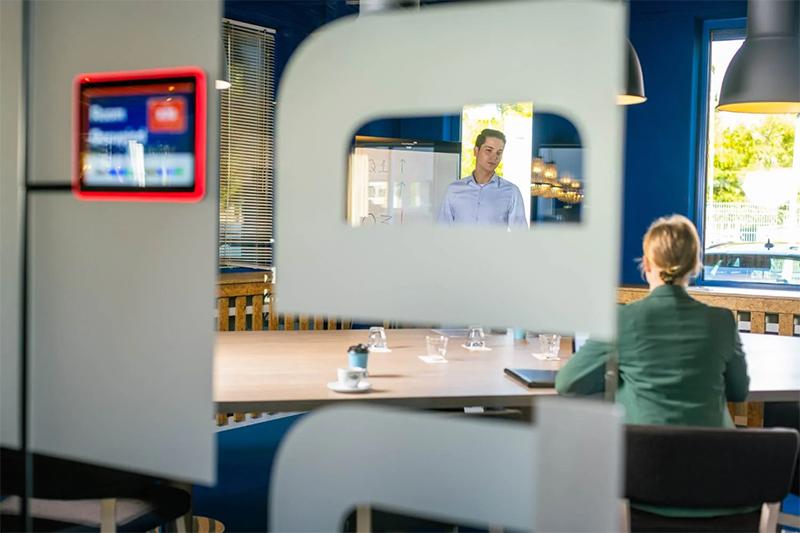 The companies have signed a partnership agreement that deepens the cooperation between Zonifero - the Polish leader in Work-Tech solutions, and ProDVX, a global expert in displays and screens for office management systems. The partnership assumes close cooperation in the implemented implementations and the distribution of ProDVX products by Zonifero.

By cementing their cooperation, both companies have chosen a common ambitious goal - by integrating their solutions, they want to implement the idea of ​​"Frictionless office experience". The idea is to design the processes related to the organization of the workplace in such a way that its management is not irritating for the employee and does not distract him from the tasks related to his role. This is where the Zonifero application comes in handy, which is a digital platform created to support employees and employers, as well as technologies and products developed by the ProDVX team.

"We are currently extending the operation of our application, adjusting it to the parameters offered by ProDVX screens. We are introducing a wider range of available displays and developing functionalities that assume greater use of NFC readers. As part of the development of Zonifero and the growth of this market segment, we are considering launching a product line under its own brand in cooperation with ProDVX. All this to make the experience of working in the office as friendly as possible for the employee," explains Przemysław Chmielewski, COO Zonifero.

The partnership between companies has been developed for three years. Today it goes to the next, higher level. As Natalia Vorontsova, Senior Account Manager at ProDVX Europe says: - Zonifero has a great team of resale and marketing specialists who are constantly developing and expanding the product ranges, and also setting new trends in the PropTech industry. We are proud that we can be part of their success and would like to invest our efforts in joint development.

Customers will primarily benefit from the technological partnership of both companies. In the special offer available with the implementation of Zonifero, customers will have access to the highest quality screens with a diagonal of 7 "to 15" with the possibility of extending their functionality with additional elements such as NFC card readers, QR code readers and cameras. Thanks to the formalized partnership, customers will also receive an extended warranty for the purchased products.

The Zonifero application is used, among others, by the three largest players on the Polish commercial real estate market - Echo Investment, Cavatina Holding and Skanska, thanks to which the application becomes a new standard in the prop-tech industry. Cooperation with ProDVX is another step that strengthens Zonifero's position as a comprehensive provider of prop-tech and work-tech services.