108 AGENCY expands into Hungary
by CIJ Linguistics
2020-07-31 09:51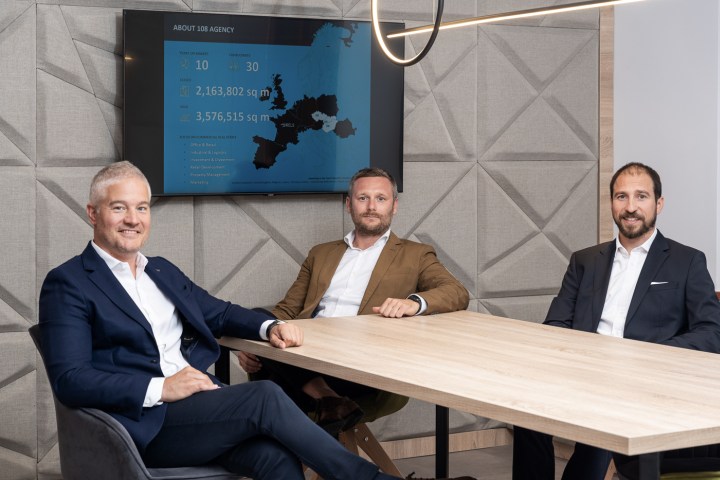 The Czech-based company 108 AGENCY has expanded into the Hungarian market with the goal of becoming a full-service provider of a comprehensive portfolio of services in the commercial real estate sector. The company has been active on the Czech and Slovak markets for ten and six years respectively. The decision to branch out into Hungary was underpinned by the increasingly favorable conditions within the local real estate market and 108 AGENCY's strong long-term vision to further expand and diversify its range of services into the Central Eastern European region.

108 AGENCY has now started its operations by cooperating with three local professionals who have many years of experience in commercial real estate. "By entering the Hungarian market, we are fulfilling our strategic vision of gradually expanding 108 AGENCY across the CEE region. Following entry into Slovakia, the expansion into the Hungarian market is a logical step and the absence of a strong local commercial real estate agency has only accelerated this move. I see great potential in Hungary, it is an ideal location for us to offer our professional services," explains Jakub Holec, CEO at 108 AGENCY.

The Hungarian branch of 108 AGENCY already has three senior consultants, each with more than fifteen years of experience in international real estate advisory, transaction, and development or asset management consulting. As a Managing Partner, István Fazekas is responsible for all of 108 AGENCY's activities in Hungary. Before joining 108 AGENCY Hungary, he worked as a senior investment consultant within the CBRE capital markets team for five years. Prior to CBRE, István has spent five years at Cushman & Wakefield Budapest, where he led the industrial agency team.

The other two partners, Marcell Szotyori-Nagy and László Kemenes will be responsible for sourcing new business opportunities to the local branch through their professional networks. Marcell has worked at the Capital Markets Team of JLL for thirteen years in Budapest and was a director of the company until 2019. Since 2015 he has been a member of RICS. László worked as the Country Manager of Prologis in Hungary for thirteen years. Prior to that he headed CBRE's industrial department for four years. He has been a member of the RICS since 2011.