AFI Europe: Last 5 luxury apartments remain in Tulip Třebešín Viladomes
by CIJ News iDesk III
2021-11-17 09:15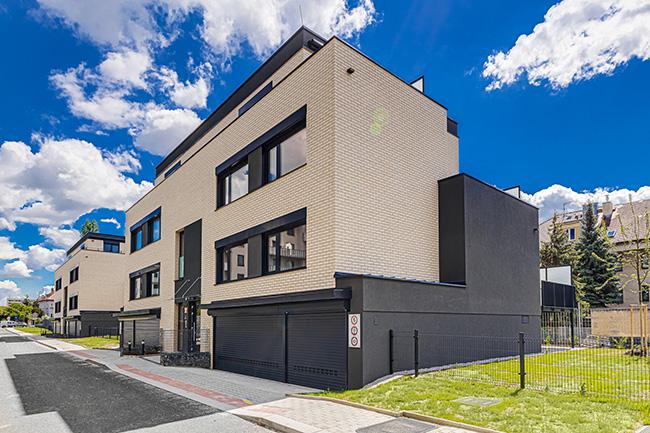 The development company AFI Europe already reports 80% of the flats sold in luxury villas, which lie on the border of Prague's Malešice and Strašnice. From the beginning, the project targeted young families with children, so it deliberately offers only 3 + kk and 4 + kk apartments with a generous area from 90 to 120 square meters. Similar dispositions of flats, moreover in a high standard and now also with the possibility of immediate occupancy, are rather an exception on the Prague market. And the covidu-19 pandemic made their limited supplies dusty. Out of a total of 25 units, the last 5 vacant are currently on sale, including a furnished model apartment.

"This year, we have already sold sixteen apartments in townhouses, with the biggest increase in demand in the spring and summer. At the beginning of the pandemic, there were fears of a possible slowdown in sales, but the reality shows the exact opposite. Real estate has acted as a safe means of saving money and protecting against rising inflation. Most of our clients are Czechs aged 40 and over, who confirm our assumption that there is a great shortage of quality family apartments with a living area of ​​over 100 square meters," comments Elena Pisotchi, AFI Europe Sales and Marketing Manager.

The villas are part of the Tulipa Třebešín residential project, the last phase of which the developer is currently completing. Each of the villa houses, whose architectural design is based on the Smitka studio, includes a maximum of five apartments on three floors. Each apartment has its own terrace, cellar, garage and a shared garden. The new AFI Europe district includes a public park and a kindergarten with a capacity for 60 children. Nearby is the Atrium Flora shopping center with a wide range of shops, restaurants and services or the Olšanská polyclinic. The nearest bus stop to nejbližšíelivského Metro Station is just a 5-minute drive away.