CTP enjoys strong Q1 2021 and annouces 10 million sqm GLA target by 2023
by CIJ News iDesk III
2021-05-12 09:10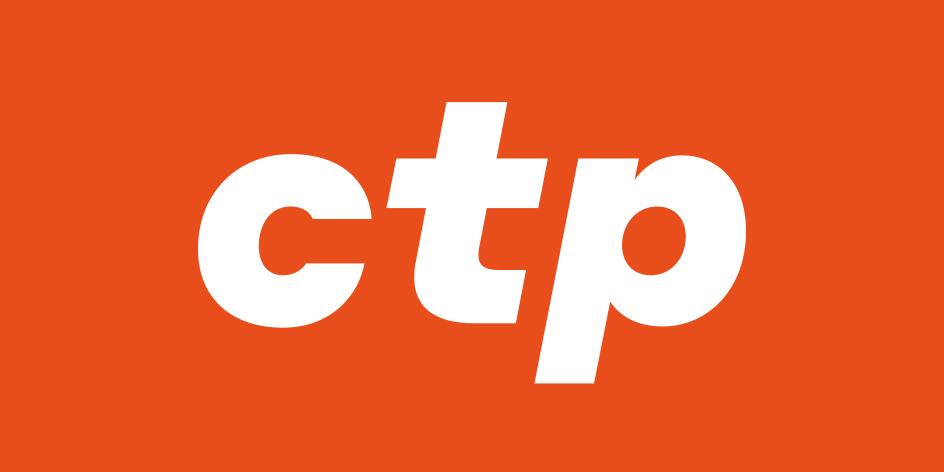 Dutch industrial developer is on course for 2021 expansion and development ambitions and 10 million sqm GLA target by 2023. In its first financial results announcement since the IPO in March 2021, CTP N.V., CEE's largest logistics property owner and developer, records 16.9% growth of net rental income in Q1 2021 vs Q1 2020, increasing market share in its core CEE markets to 24% by the end of Q1 2021 and more than doubling leasing activity to 397,000 sqm GLA (compared to 184,000 sqm in Q1 2020).

CTP remains on track to grow its portfolio to 7.5 million sqm in 2021 with over 1 million sqm under construction as of 31 March 2021, over 70% of which is pre-let. CTP's Yield-on-Cost for these developments stayed strong at 11.5% (Q4 2020: 11.6%), well above the target of >10%.

"Capturing almost 33% of new rentals in our core CEE region illustrates our dominant position as the largest logistics property owner and developer in the region," commented Remon Vos, CTP's Group CEO. "We keep expanding our CTPark Network in deploying our market-leading landbank and our integrated teams in nine countries, working with our loyal tenant base of over 700 logistics and light industrial companies. New rental activity showed strong momentum as our clients continued to expand in our region with new long-term rentals of 397k sqm in Q1. Our strong start this year means that we are on course for realising our 7.5 million sqm GLA target for 2021, and we are well on our way to our target of 10 million sqm lettable area by the end of 2023."
During the first quarter of 2021, CTP continued its further geographic expansion in the first Western European markets, beefing up operations in the Netherlands and Austria.

Through its IPO on 25 March 2021 on the Euronext Amsterdam stock exchange, CTP reached a new milestone in its 22 years of existence. The company raised net proceeds of EUR 819 million and following the exercise of 6.7 million shares from the green shoe option, the stock now commands a 17% free float. Market capitalisation as of 11 May 2021 reached EUR 5.8 billion (up from IPO capitalization of EUR 5.6 billion).

Earlier, on 18 February, CTP also issued a third 6-year Green Bond under its EUR 4.0 EMTN programme, raising EUR 500 million for 6 years at a 0.75% coupon. After prepaying secured bank debt, CTP's average cost of debt stands at 1.6% by the end of March 2021 (compared to 2.2% end of September 2020, immediately prior to its first bond issuance).

CTP Q1 FINANCIAL AND OPERATIONAL METRICS1
• Annualised Rental Income1: EUR 366 million (up from EUR 344 million as of 31 December 2020)
• Property under construction: 1 million sqm (compared to 740,000 sqm as of 31 December 2020)
• Yield on Cost: 11.5% (vs 11.6% in Q4 2020)
• Acquisitions: 47k m² (vs 200,000 sqm in Q4 2020)
• Controlled Landbank: 13.0 million sqm (compared to 12.6 mln sqm as of 31 December 2020)
• Volume of new leases: 397,000 sqm (184,000 sqm in Q1 2020)
• WAULT: 6.4 years (compared to 6.0 years as of 31 December 2020)
• Retention Rate: 99% (compared to 92% in Q4 2020)
• Collection Rate: 98% (compared to 98% in Q4 2020)
• Occupancy: 94% (compared to 94% as in 31 December 2020)
• Like-for-like rental growth: 1.5% (1.5% in Q1 2020)
• NET LtV: 38.1% (versus 51% as of 31 December 2020)
• NET Debt: EUR 2.3 billion (compared to EUR 3.0 billion as of 31 December 2020)
• EPRA Net Tangible Assets per share: EUR 9.35 (compared to EUR 7.04 in Q4 2020)
• EPRA Net Initial Yield and "topped up Net Initial Yield": 5.8% and 6.1% respectively (compared to 5.8%and 6.2% as of 31 December 2020)
• EPRA Earnings Per Share2: EUR 0.12 (compared to EUR 0.10 in Q1 2020)

CTP's Group CFO, Richard Wilkinson, said: "The investors' interest and success of our IPO illustrated their belief in our business model. Our Q1 results underline our growth story with EPRA Earnings increasing by almost 20% Y-o-Y and a profit of EUR 98 million. The effects of the Covid pandemic and the government measures in response continue to only have a marginal effect on our business; our construction activities proceed uninterrupted and we see strong rent collection and tenant retention."

ESG Update
CTP is widely recognised as a frontrunner on developing, owning and managing its assets to the highest sustainability standards in the sector in Europe. By 31 March 2021, the proportion of BREEAM certified properties (either In-Use or for New Build "Very Good" or better) as part of CTP's total portfolio of income producing properties, reached effectively 100% (compared to over 95% per 31 December 2020).

On 29 March 2021, the company established a new one-tier Board of Directors with the appointment of four Non-Executive Directors, in addition to Remon Vos (Group CEO) and Richard Wilkinson (Group CFO) as the two Executive Directors of CTP N.V. Having been able to add a solid combination of senior executive experience in real estate, finance, logistics and the CEE region, the Board of Directors now consists of Barbara Knoflach (former CEO at BNP Paribas Real Estate Investment Management), Gerard van Kesteren
(former Group CFO of Kuehne + Nagel), Pavel Trenka (previously CEO of HB Reavis) and Susanne Eickermann-Riepe (former partner and head of Real Estate at PWC Germany). Mrs Knoflach serves as Senior Independent Director to CTP's Board of Directors and Chairperson of the Board. CTP N.V. now operates a professional governance model, in line with the Dutch corporate governance code.