Echo Investment and Łąka Foundation established Echo-Łąka program
by CIJ News iDesk III
2021-11-10 08:11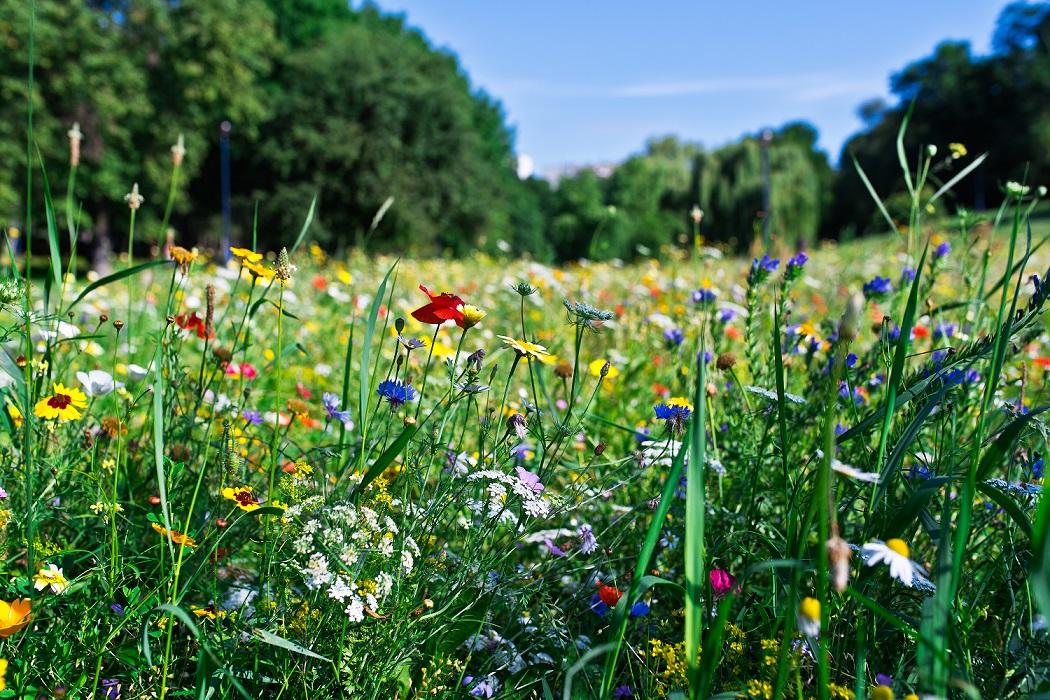 Eco-friendly, colourful, anti-smog and biodiverse – this is what wildflower meadows developed as part of the Echo-Łąka program will be like. The program has just been launched by the developer Echo Investment in cooperation with Łąka Foundation, which specializes in setting up and taking care of city wildflower meadows. As early as this autumn four meadows will be created in Warsaw, Łódź and Poznań.

Echo Investment's ambition is not only to build modern projects which become places to live, work, spend time or go shopping but also to create fine urban spaces. There can be no greenery in such a fine urban space.
"Due to a large number of projects, we have a significant impact on the development and the functioning of the largest cities in Poland. That is why we have decided to start a social program, which is based on setting up urban wildflower meadows that positively influence the urban microclimate, biodiversity and reduce the smog level. The first meadows are being created this year, so that in the spring they can please the residents. We want to develop the program in the coming years in cooperation with Łąka Foundation so as to make our contribution to improving the climate in our cities significant," says Nicklas Lindberg, CEO of Echo Investment.

The first meadows are being created in Warsaw at Towarowa Street, in Łódź next to the sustainable Zenit residential estate and in Poznań in the vicinity of the planned project at Opieńskiego Street. The first four meadows will be perennial and will cover a total of about 4,000 sqm. and will be located on grounds managed by municipal institutions that have provided spaces for the Echo-Łąka program for the next few years.

"A meadow is a place full of life, and you may find up to 300 species of plants and animals in one place. A wildflower meadow in a city helps save forgotten species that are not welcome elsewhere. Unlike lawns, flower meadows provide pollinators with nutritious pollen and nectar. They also provide a space to live and reproduce, and offer shelter in winter. Wildflower meadow plants help store water thanks to their long, branched roots, which reach much further into the ground than roots of grasses and make meadows resistant to drought and cities resistant to flooding. A particularly useful property of wildflower meadows is their ability to catch suspended particulates from the air – their efficiency is comparable to trees and much higher than grasses," says Maciej Podyma, CEO of Łąka Foundation.

Łąka Foundation is an environmental organization that aims to support biodiversity in cities by bringing spaces of wildflower meadows. It has been operating since 2014 and was the first to set up city wildflower meadows on a large scale, cooperating with, among others, Warsaw, Cracow, Wrocław, Białystok and the Metropolis GZM. Currently, it sets up wildflower meadows, carries out expert advisory services connected with their setting up, nature education of children and adults, activities regarding social responsibility of companies and research on ecosystem properties of wildflower meadows.

The idea of co-creating fine cities is one of the most important areas of Echo Investment's sustainable development activities. This year the company published its first "Sustainability Report", which describes goals, management and efforts undertaken in the ESG area. It presents the developer's approach to creating "destinations", i.e. mixed-use projects that respect the past of a place and are built in line with the latest global trends in urban planning, such as ecology, sharing economy, promoting public transport as well as walking and cycling.