Nooka Space proptech start-up to join Vienna Start-up Package program
by CIJ News iDesk III
2022-05-10 09:13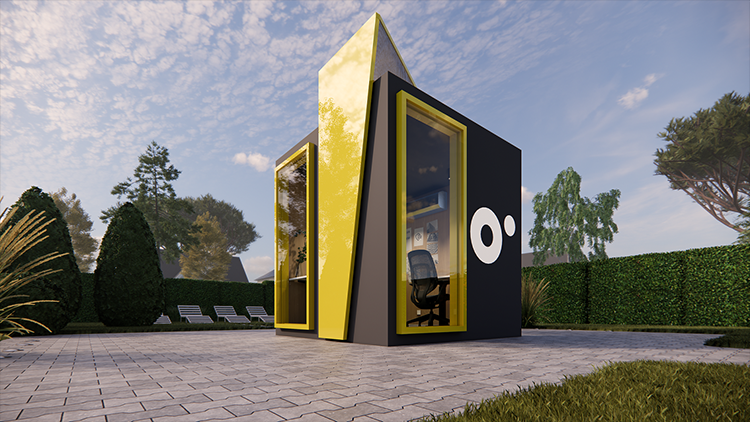 Nooka Space, the world's first network of smart proximity offices is among the most promising international start-ups selected by Vienna Business Agency to be part of a 4-week extensive program of coaching, networking, and practical workshops that will further support the company's business objectives to explore and expand the Austrian and other European markets.

The selection process took place by participating in Vienna Start-up Package global competition, an initiative of Vienna Business Agency by means of which start-ups and international founders can get to know the local ecosystem and explore its business opportunities.

Launched in 2020, Nooka Space is already operating in 7 European countries and is aiming for rapid expansion, by designing the largest network of smart proximity office spaces worldwide.

"Disruptive ideas are a crucial prerequisite for economic innovation. Thus, we are happy to have Nooka as part of the Vienna Startup Package diving into the Viennese ecosystem and sharing their business ideas during the startup festival ViennaUP'22," says Gabriele Tatzberger, Head of Startup Services at the Vienna Business Agency.
Nooka Space capitalizes on the changes taking place in the global labor market and its goal is to redefine the hybrid working style, through an innovative business model which offers the options for renting, booking based on hourly rates, buying, and sharing revenue. With Nooka, people can enjoy individual workspaces and a more flexible schedule, which can be close to their homes or popular public areas.

Sandu Băbășan, CO-Founder Nooka Space, "We are very excited to be part of the Vienna Start-up Package program and have this amazing opportunity to discover the Viennese business environment and get professional support from top stakeholders, investors, and companies from the local startup ecosystem. We plan to progress towards our business goals and accelerate our presence at the international level. Workplace flexibility is shaping the future of work and can bring long-term benefits to both employers and employees, but also to local authorities who seek to implement smart city programs. Austria is a strategic market for Nooka Space, and we hope this program will enable us to jointly develop innovative strategies for rapid expansion."

Vienna Startup Package program will take place from May 11 to June 10, 2022 in Vienna.

As part of the Vienna Startup Package, Nooka Space along with other 18 international start-ups will get support and professional coaching to expand into the DACH region and get integrated in the local start-up ecosystem. The intensive, four-week program will help the selected start-ups in understanding the Austrian market, identifying new business opportunities, and connecting with relevant stakeholders in Vienna.

Since its inception, Nooka Space has set out to provide viable solutions for the remote and hybrid work fashion by creating a network of hi-tech proximity offices and a community of users. Nooka Space proximity offices are fully equipped and secure and can be booked at affordable costs through a custom mobile application available in App Store and Google Play on Android and iOS devices.

The business model addresses companies which strive for professionally facilitating hybrid working, local authorities that would like to implement smart city programs, healthy work environments and fewer emissions in the city. Nooka Space also targets real estate developers who want to offer additional facilities to residents, but also self-employed people and individuals who want to book a professional office on an hourly rate basis.
Nooka Space currently provides outdoor and indoor working pods. The models of micro-offices are equipped with smart sensors for access, heating, lighting and air quality. Each unit is equipped with modern furniture and accessories such as adjustable electric desks, ergonomic chairs, and facilities for video calling.

At the international level, Nooka Space is currently operating in countries such as Ireland, Switzerland, Italy, France, and Romania, and by the end of this year the company plans to launch smart proximity offices in other major European countries such as the Netherlands, Spain, Portugal, and Belgium.

The production facilities of Nooka Space are based in Romania, and Turkey.