Polish developer Cavatina is entering Seattle residential market
by CIJ News iDesk III
2023-07-26 15:24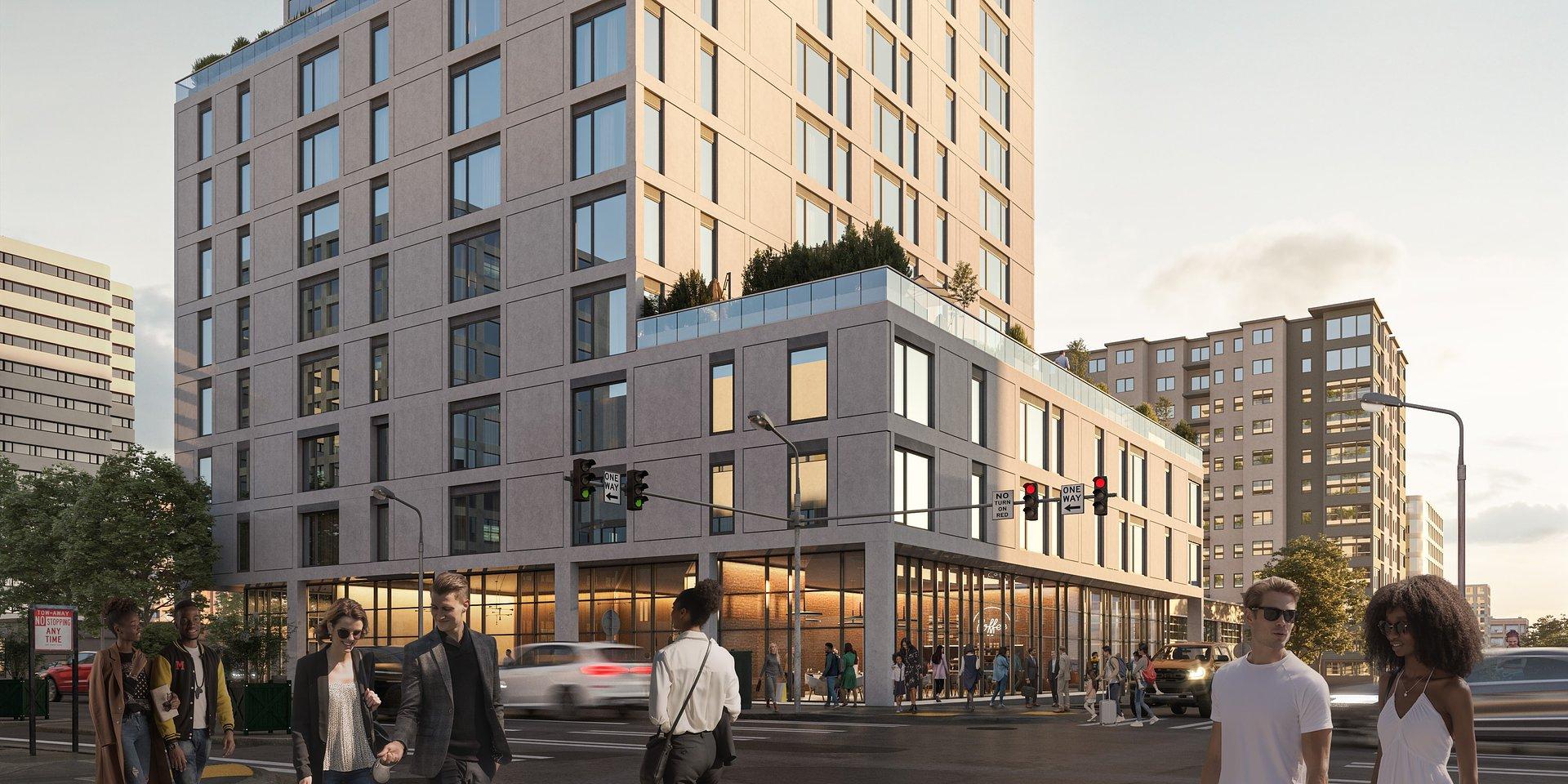 Cavatina will launch its first residential project in the United States – a 13-story building in downtown Seattle, Washington, made of prefabricated components manufactured in Poland. The project is being developed by Cavatina in collaboration with the internationally renowned architectural firm, Epstein, based in Chicago. Cushman & Wakefield advises the Cavatina Group on matters related to purchasing land for investment. Seattle has experienced a growing population, leading to high demand for housing projects since 2017, after the period of the Great Recession.

In recent years Seattle's booming technology industry, with companies like Amazon and Microsoft headquartered in the area, contributed to a robust economy and attracted many young professionals to the region.

"Seattle is perceived as a good place to live, and its limited available land for new construction, resulted in a competitive housing market. Additionally, the city's increasing population density and limited space for expansion led to a trend of urbanization, with more people seeking to live closer to the city center and its amenities. This heightened demand for condos in downtown and central neighborhoods. We see a great potential there to utilize our experience and strength of the Polish modular construction industry. Our project will be located on 2nd and Clay Street in the Belltown neighborhood, which is the most densely populated neighborhood in Seattle," says Bartłomiej Wentlandt, President of The Board of Cavare S.A., Cavatina Group.

Originally an industrial warehouse district, Belltown has transformed into a walkable, mixed-use neighborhood filled with restaurants, shops, residential towers and community buildings including the Art Institute of Seattle.
Cavatina's building aims to reinforce the walkable character of the neighborhood by activating the ground street front with retail and publicly accessible amenities. The building will also be minutes away from the Space Needle, the Seattle Children's museum and the Climate Pledge Arena. Additionally many of the apartments will have views of these iconic landmarks and of the Sea, just west of the property.

The building is planned to provide the Seattle market with apartments for rent.

"The entry of a Polish entity with significant experience and extensive expertise in the real estate market into the US market is, in my opinion, an incredibly exciting event. We have had the pleasure of working with the Cavatina Group for years in the Polish market, and now we can not only cheer for their development overseas but also support them together with Cushman & Wakefield's Seattle Team in land acquisition and administrative matters. Seattle, with its high demand for residential sector growth, is an ideal place to introduce the PRS project," says Krzysztof Misiak, Head of Cushman & Wakefield Poland.

Modular construction for high quality and sustainability.

The project is 13 floors and approximately 12,000 m2 and will incorporate an underground parking garage, a retail podium and 140 apartment units. The apartment units will be of modular construction and prefabricated in Polish factories which will then be shipped to Seattle. This method of construction reduces construction waste, increases speed of erection and maintains a high level of quality for the apartments units.

"Modular construction just made sense for our project especially with Cavatina's Polish heritage and the well established Polish modular construction industry. The building design will rely heavily on structural considerations as the building is located in an active seismic zone. Sustainable practices aimed at reducing energy and water consumption will also be implemented. Stepped green roofs, terraces, and amenities such as fitness rooms, spas and dog runs, are aimed at attracting tenants and promoting healthy living practices," explains Patrick Carata, Architectural Design Director at Epstein.

Cavatina Concert Hall.

The residential project in Seattle marks the second time Cavatina has teamed up with architects from Epstein. In 2021, they collaborated on a concept for a unique cultural and entertainment space to be built on Bainbridge Island in the state of Washington, on the west coast of the United States.

The Cavatina Concert Hall building is planned to feature an indoor concert hall with a capacity of 500 people, an outdoor amphitheater with seating for 600, exhibition spaces for art, meeting rooms for the local community, and rooms for music and art activities. Cavatina is taking further steps towards realizing this ambitious concept.
As a reminder, in Bielsko-Biała, Poland, another unique project by Cavatina is already in operation. As part of a mixed-use complex, the developer has prepared an ultra-modern concert hall with a recording studio, which has already hosted many distinguished artists from Poland and around the world.