Porto Business Plaza to complete next March
by CIJ News iDesk VII
2020-07-22 14:19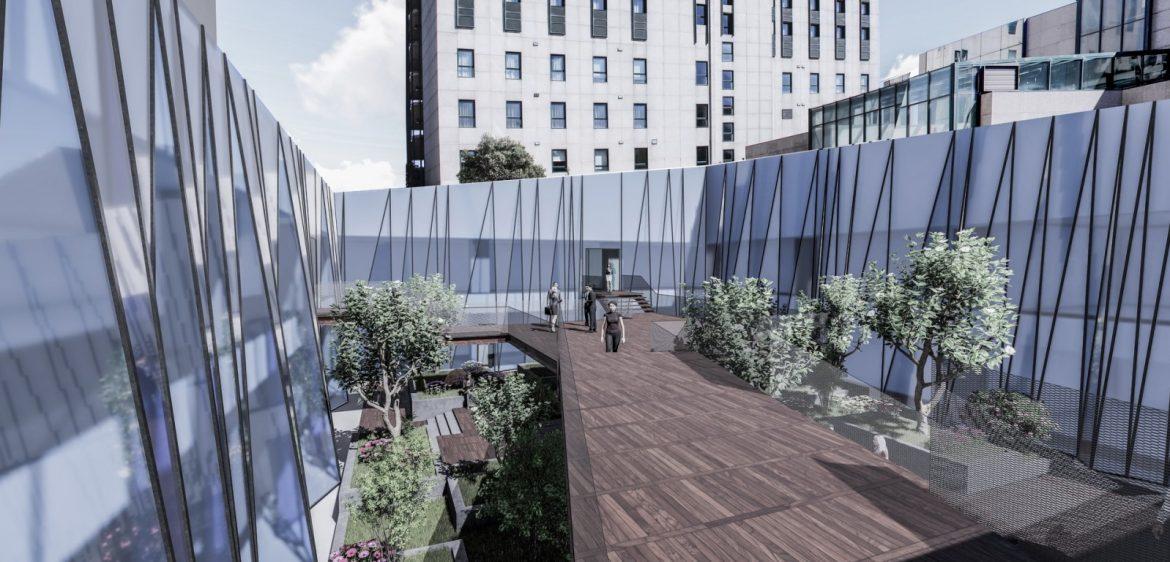 The first phase of the remodeling works of the new Porto Business Plaza business center should be finished in January 2021, with the remainder due for completion in March.

With architectural and landscape designs by Alexandre Brumester and Luís Alçada Baptista, Porto Business Plaza is the result of the rehabilitation and conversion of floors 3 and 4 of an old shopping center, located between Campo 24 de Agosto and Rua de Santos Pousada, in Invicta.

It represents an investment of more than €10 million, and is being developed by a SDC Investimentos Group subsidiary. Cushman & Wakefield is marketing the project. Of the 16,000 sqm that make up this first phase, 4,000 sqm has already been leased.