Patria Investment Company aquires two retail parks in Czechia
by CIJ News iDesk III
2021-07-20 14:39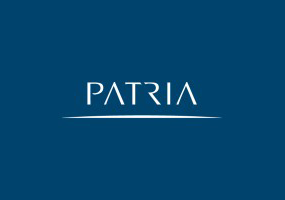 CBRE REPRESENTED PATRIC IN ACQUISITION OF TWO RETAIL PARKS WITH A STABLE TENANT MIX

Patria Investment Company has acquired a portfolio of two retail parks for the newly established Patria Logistics and Retail Fund from the Czech development group KPD. Specifically, it is the Ovčáry Retail Park in Kolín with a retail area of ​​8,950 square meters and tenants such as Lidl, Sinsay, Teta, Pepco, Tedi and Deichmann, and the Retail Park in Mohelnice with an area of ​​approximately 2,750 square meters and long-term tenants, which are Mountfield and Jysk. CBRE acted as an advisor to Patria Investment Company.

During the pandemic, retail parks proved to be extremely resilient and achieved good economic results. After a thorough analysis of several available opportunities on the market, Patria finally decided to invest in newly built retail parks promising an attractive return on investment.

"We are pleased to have been able to realize this acquisition opportunity in cooperation with CBRE. With this acquisition, we have expanded our current residential and office portfolio with a retail segment," said Nina Kozáková, Member of the Board of Directors of Patria Investiční společnost.

"The interest of Private Banking and ČSOB Wealth Office clients in investing in the new fund was extraordinary. The fund has become an ideal solution for qualified investors who attract real estate investments and at the same time target higher returns than they are used to with financial assets," added Tomáš. Pribiš, Member of the Board of Directors of Patria Investiční společnost.