CTP at key stage of construction of warehouse park in Czosnów municipality, near Warsaw
by CIJ News iDesk III
2022-11-22 06:11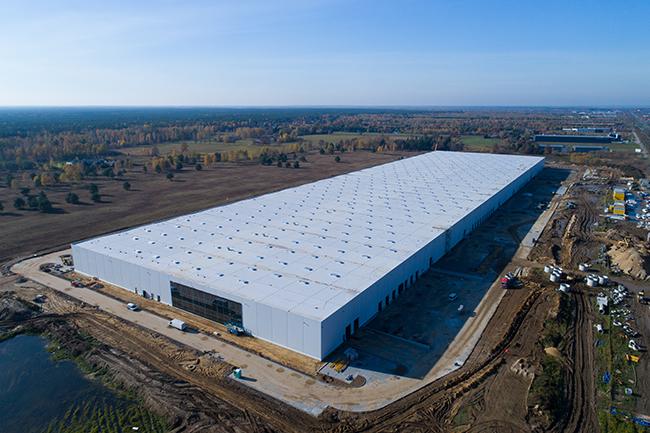 CTP is entering the decisive phase of construction of the first phase of CTPark Warsaw North. Completion is scheduled for early next year.

CTPark Warsaw North is a cross-dock project located in the municipality of Czosnow, just 20 km from Warsaw, which makes the project of interest to a wide range of potential customers looking for logistics solutions. The first phase of the project will offer more than 64,000 sqm of modern warehouse space.

"The realization of CTPark Warsaw North is an important step in the expansion of our company in the Polish warehouse market. We currently have 450,000 sqm of space under construction, of which we will deliver 250,000 in the coming months, including facilities in Silesia, within Warsaw or the so-called Western Wall of the country. We plan to expand our portfolio by another 1.5 million gross square meters over the next few years. The Warsaw warehouse park is to be the benchmark for our future investments. This is because we are targeting well-located, modern projects that will be developed in line with the idea of sustainable, green construction," comments Bogi Gabrovic, CFO at CTP Poland.

CTPark Warsaw North offers a wide range of warehousing opportunities and is ideal for companies with potential for further growth. The park is located just off the S7 expressway, in close proximity to the capital city, making it easy for future tenants to access qualified staff.