Cushman & Wakefield has appointed Tomáš Némethy MRICS as a Managing Partner and Head of Slovakia
by CIJ News iDesk III
2023-09-18 09:46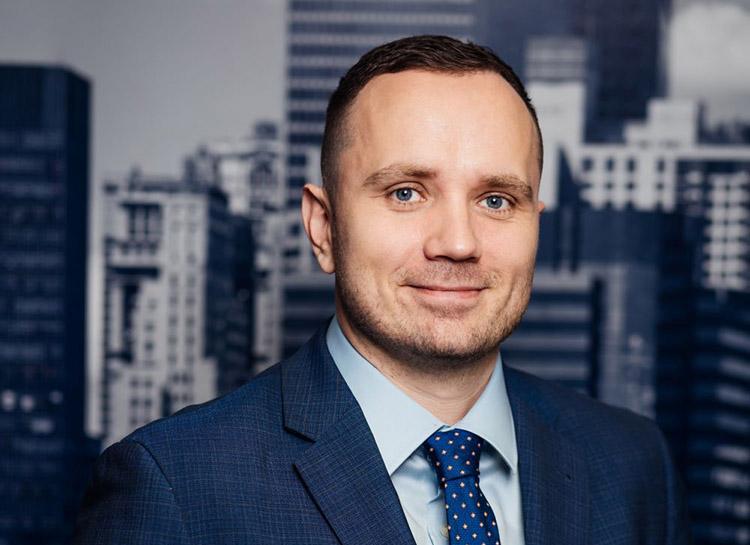 Cushman & Wakefield has appointed Tomáš Némethy MRICS as a Managing Partner and Head of Slovakia. This move underlines the firm's commitment to involving its esteemed presence in Slovakia and its ambition for further growth.

Tomáš Némethy has more than 13 years of real estate experience in the local market. He joined Cushman & Wakefield in 2019, as head of the local valuation department. He was in charge of building an entirely new team locally, as valuation services for the Slovak market were previously provided by the Czech team. Before Cushman & Wakefield, he worked at Tatra Banka helping to underwrite real estate financing on the risk side. He also worked for CBRE where he was part of the investment team and later part of the valuation team.

"I am honoured to take over the leadership of the Slovak business, and I am grateful to Marian Fridrich for laying a solid foundation with remarkable business results over the past years. The local branch is standing on strong legs and its dedicated team of real estate professionals is ready to make it grow further," says Némethy.

Jonathan Hallett, MRICS, Executive Partner, Head of Central & Eastern Europe, said, "Tomáš is an experienced leader with a first-class team in Slovakia. He will be responsible for the further growth of our business and ensuring we continue to deliver the best service and strategies to support our domestic and international clients."
Némethy will oversee a team of 38 professionals, based in Bratislava. These include Rudolf Nemec, a newly appointed Partner and Head of Capital Markets; Radovan Mihálek, a newly appointed Associate, Head of Office Agency; Patrik Janščo, Associate & Head of Industrial Agency; Jozef Recska, Head of Asset Services; Veronika Špániková, Head of Project & Development Services; Zuzana Gurová, Head of Business Development Services and Renáta Grečmalová, People Partner. Retail services will be secured locally with support from the Czech Republic, led by Jan Kotrbáček, International Partner, Head of CEE Retail Agency.

"When I look back over the past 5 years, I feel proud of our achievements in strengthening the company's position as a respected advisor in the real estate consulting services sector. I am happy to pass the leadership to Tomáš since I know he has all it takes to lead the company in its continued growth and in fulfilling the vision we have set," adds Marián Fridrich, Former Head of Cushman & Wakefield Slovakia.