Echo Investment ranked among individual investors bonds with a total value of PLN 40 million
by CIJ News iDesk III
2022-05-13 09:09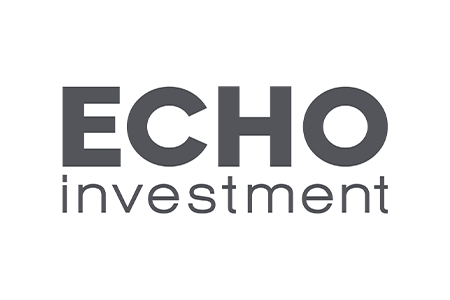 The third series of Echo Investment bonds this year - the M series - was placed with a 34% reduction rate. Its interest rate is 4 percent. above WIBOR 6M. The bonds have a maturity of four years.

In January and February 2022, Echo Investment successfully placed series K and L bonds with a total value of PLN 100 million among individual investors. Both have been over-subscribed. From April 27 to May 11, 2022, the company placed an M series issue, the interest rate of which is based on the WIBOR 6M rate increased by a 4% margin. The offering agent is Powszechna Kasa Oszczędności Bank Polski S.A. Branch - Brokerage House in Warsaw. The maturity of the bonds will be 4 years.

"We want to develop faster and bring our investors higher rates of return. Our group has approximately 140 projects under construction and preparation with a total usable area of ​​1.5 million sqm. These are, in large part, extremely attractive multi-functional projects we call 'destinations', new parts of cities that attract residents, users, customers and investors. We plan to use the money obtained from the issue of bonds to finance such projects, among others," says Maciej Drozd, vice president of Echo Investment for financial matters.

The value of Echo Investment's assets at the end of 2021 amounted to PLN 6.4 billion and was 15% higher than at the end of 2020. The value of residential assets almost doubled during this period, which is largely due to the acquisition of Archicom. Last year, the Group generated PLN 189 million of net profit attributable to the shareholders of the parent company.