Elektromarket Media Expert in Homepark Rawa
by CIJ News iDesk III
2022-05-13 09:06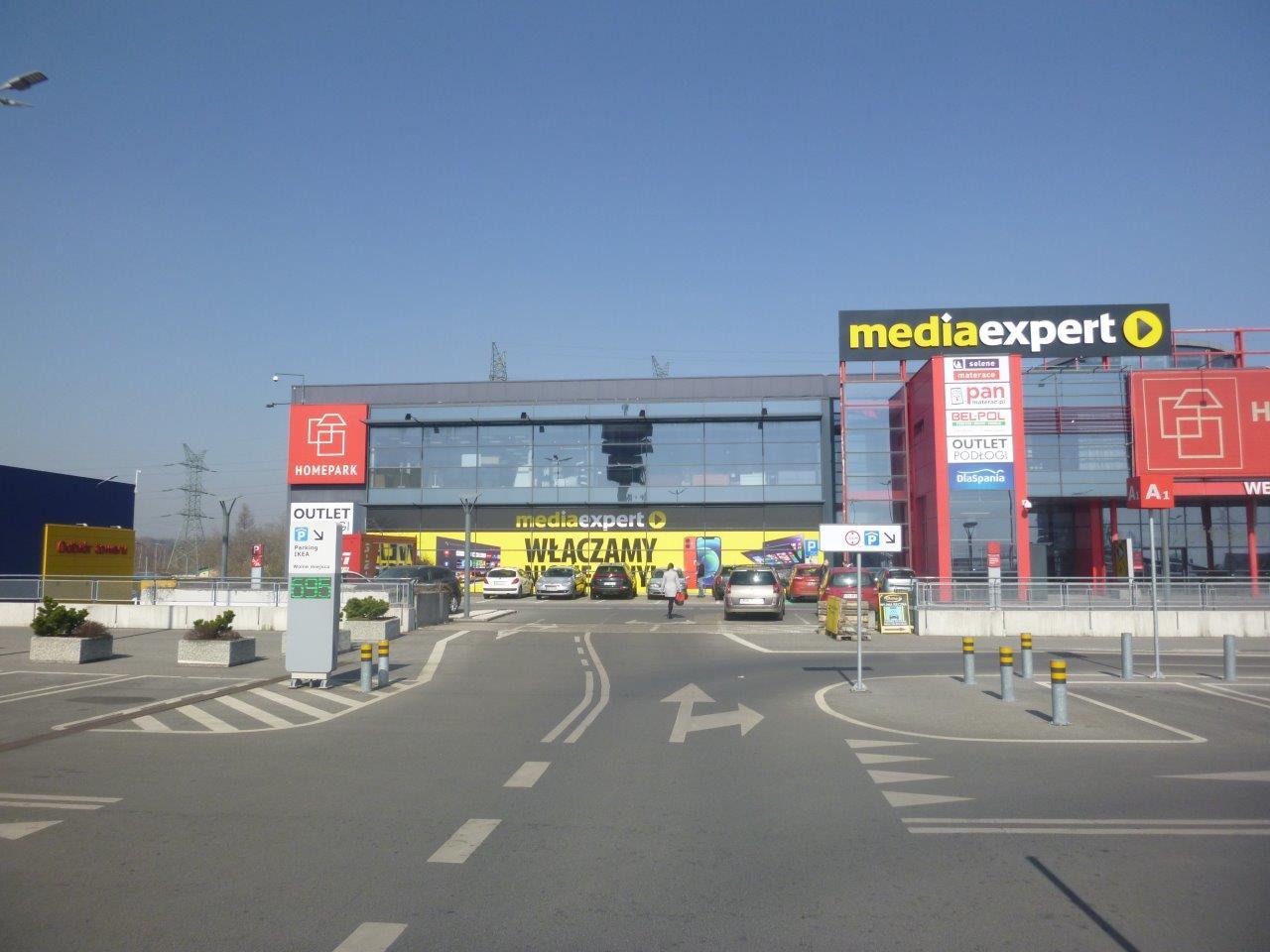 The Pradera European Retail Parks Fund, the owner of HOMEPARK retail parks, continues to make the retail offer in Homepark Rawa in Katowice more attractive and diversified. On April 28, the Media Expert electromarket was opened there, thus expanding the range of products available in the center with another, attractive product category.

Homepark Rawa in Katowice is one of four retail parks belonging to the investment portfolio of Pradera European Retails Parks. It is located in the center of Katowice, with excellent access to communication nodes, making it a great shopping destination for residents of the entire Silesian agglomeration. At 7292 sq m the tenants of the center offer interior finishing and decoration products with the Mebloo brand, which is the leading brand in this category. There is also a Biedronka supermarket, a Rossmann chain store, a Maxi Zoo pet shop and a car wash.
Media Expert is a dynamically developing network of electromarkets, present on the Polish market since 2002. The chain's offer includes the latest products: smart TVs, laptops, tablets, smartphones, photo equipment, electronics and household appliances. In the Media Expert electromarket in Homepark Rawa, excellent display solutions were taken care of, enabling the presentation and selection of consumer electronics and multimedia at attractive prices.

The network provides transport and service, disposal of old equipment, implementation of individual orders and a wide range of installation and configuration services. Customers can also count on numerous promotions, sales and convenient installment systems.

The qualified staff of Media Expert sellers effectively advise and support in defining the needs of buyers, making every effort to ensure that purchasing decisions correspond to customer expectations. The chain is a multiple winner of consumer research and polls, incl. Grand Prix awards - Consumer Laurel, Consumer Quality Leader, as well as Service Quality Stars.

During the first days of opening at Homepark Rawa, from April 28 to April 30, Media Expert offered its clients special sales campaigns. In addition, the first 30 customers received a surprise coupon. As part of the opening event, buyers were offered warm drinks, sweets and advertising gadgets. In the wheel of fortune lottery, apart from the main prize in the form of a 5x100 PLN bonus card, you could win small household appliances / Multimedia / Games and surprise prizes.

"I am happy with the further development of Homepark Rawa. At the moment, in addition to the key offer related to furniture, lighting, finishing and decorative materials, our compact retail park has developed a very attractive offer in the broadly understood conveniece category, joining the group of stores such as Biedronka, Rossmann, Maxi Zoo, Media Expert electronics market. We can see the dynamic development of this chain, which will also contribute to increasing the attractiveness of Homepark Rawa," comments Agata Brzezińska, Head of CEE at Pradera.

"We monitor the market very carefully in search of investments with significant sales potential, which may constitute important shopping centers for the local and regional community. Through such facilities, we want to implement our mission of disseminating modern technologies and inspiring Poles to use them in everyday life. I believe that our offer in Homepark Rawa will be eagerly used by both people who arrange a house or apartment, as well as gadget and original gift hunters and many enthusiasts of consumer electronics," says Michał Mystkowski, spokesman for Media Expert.

"With the commercialization of Homepark Rawa, our goal was to acquire attractive, recognizable, dynamic chain brands, thanks to which customers have a wide range of both in the finishing and interior design, electronics and everyday convenience shopping industries in one place," comments Marta Słysz Associate Retail Agency from Cushman & Wakefield.

The HOMEPARK network belongs to the Pradera European Retail Parks fund. HOMEPARK retail parks are managed by BNP Paribas Real Estate Poland. Cushman & Wakefield is responsible for commercialization.