Mazowsze and Lubuskie will join the regions with stricter safety rules from March 15
by CIJ News iDesk III
2021-03-14 16:35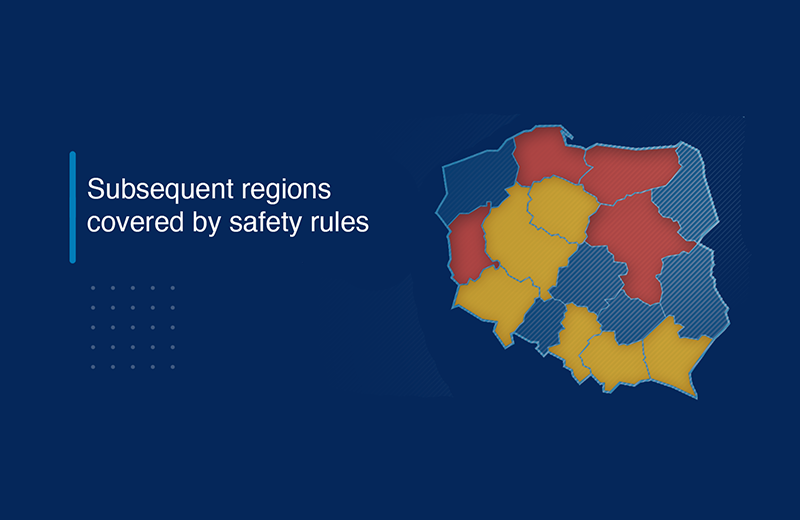 Stricter security rules will apply in:

voiv. Warmian-Masurian Voivodeship - extended until March 28
voiv. Pomeranian - from 13 to 28 March
voiv. Mazowieckie - from 15 to 28 March
voiv. Lubuskie Voivodeship - from 15 to 28 March

What are the rules in these voivodships?

During the periods indicated, the following restrictions will apply. They must suspend their activities:

> swimming pools (except for swimming pools in entities performing medical activity and for members of the national team);
> saunas, solariums, Turkish baths, weight loss salons, casinos
> hotels (exceptions include workers' hotels, as well as accommodation provided as part of business trips - the exact catalog of exceptions along with the required confirmation of a business trip will be included in the regulation);
> shopping malls - with the exception of, inter alia, grocery stores, pharmacies and drugstores, press salons, bookstores, pet stores and DIY stores. In shopping malls, they will still be able to operate, among others hairdressing, optical, banking, laundry services.
> theaters, museums, art galleries (it is possible, however, to organize rehearsals and exercises, as well as online events);
> cinemas (the ban on screening films also applies to cultural centers and centers);
> ski slopes
> fitness clubs and gyms
> sports facilities (they can only operate for the needs of professional sports and without the participation of the public).