GARBE signs 18,000 sqm lease with GPV at GARBE Green Park Piešťany
by CIJ News iDesk III
2023-06-29 13:12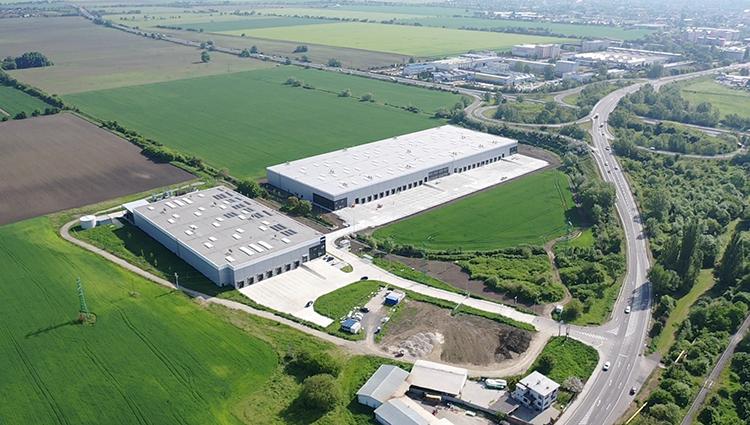 GARBE has signed a lease agreement comprising 18,000 sqm with GPV, a global electronics manufacturing services provider. GPV will occupy the entire building. The building is currently under construction and will be finished this month. Adjustments related to the customer's operation will be completed by the end of the year. This green Park will be fully let and developed.

GPV decided to move forward with the new space because of the strategically well situated location and due to increased customer demands for best-cost Europe. Furthermore, the building offers unique, sustainable solutions. Park operations are carbon neutral and independent from the gas supply. The facility is equipped with heat pumps and features photovoltaic panels. There is an onsite well for the circular water system and water recycling. GPV plans for its new building to include new offices, warehousing, and electronics manufacturing and box-building products. Manufacturing processes include SMT, THT, wave- and selective soldering, coating of PCBAs, assembly and testing, and packaging and shipping processes.

GARBE Green Park Piešťany comprises two buildings with a total of 28,000 sqm. Martin Stratov, Business Development Director GARBE for Czech Republic and Slovakia, commented on the lease agreement: "In three years, we managed to find and acquire the plot, propose a unique green project, obtain all necessary permissions for our innovative solutions, develop it and fully let the space. From the beginning, implementing sustainable solutions has received very positive feedback and high customer demand. We would like to continue with similar steps and ideas to make our properties more attractive for tenants as well as better for the environment.

"Our long-term business strategy includes as strong focus on our values, such as sustainability and a modern and pleasant working environment for our people. In GARBE Green Park Piešťany, we'll develop a production and warehouse centre with more than 300 employees. The GARBE team did great work in selecting the perfect location offering high-quality and sustainable industrial space," said Martin Kjærbo, EVP Operations GPV, "The entire park is quite enjoyable thanks to its green surroundings, and this is where we want to be," he added.

GARBE Green Park Piešťany is located 300 metres from the highway exit to Piešťany, 80 kilometres from Bratislava, and 110 kilometres from Žilina. This ensures easy access to other markets in CEE and beyond. A public transport bus stop is located right next to the park.