Krzysztof Wieczorek has joined Multi Poland as Head of Technical Operations & Project Management
by CIJ News iDesk III
2022-07-26 01:14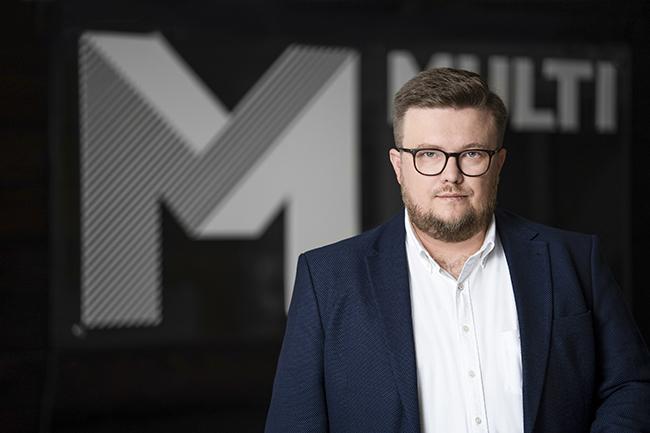 Krzysztof Wieczorek has joined the Polish branch of Multi Corporation, for the position of Head of Technical Operations & Project Management. Multi has over 80 properties under management in 13 European countries and in Turkey - with a total area of ​​3 million sq m. GLA and € 5bn in asset value. In Poland, the company manages 6 shopping centers and 2 office buildings with a total area of ​​346,000 sq m. sqm GLA.

As Head of Technical Operations & Project Management, Krzysztof Wieczorek will be responsible for CAPEX project management and the development of reconstruction and modernization projects. He has 15 years of professional experience, including 14 years of work on projects mainly related to commercial real estate in Poland and abroad. His portfolio includes, among others 44 commercial buildings. He was responsible for construction, reconstruction, modernization and renovation management, among others large shopping malls. Krzysztof is a construction engineer, he also graduated in real estate management.

"In the person of Krzysztof, we welcome a very experienced engineer specializing in commercial real estate to our team," says Frederic Rouleau, Country Asset Manager at Multi Poland. His nomination is an element of the strategy of strengthening Multi's competences in the field of technical project management, including modernization and reconstruction, which is also reflected in our own team of architects. This is especially important on the Polish market, where, according to our analyzes, over 60 percent commercial facilities has been around for over 10 years.

Multi offers a full spectrum of services, including consulting and comprehensive property management, as well as asset management and modernization. The company also boasts some excellent achievements in Poland, where it manages six shopping centers and two office buildings - with a total area of ​​346,000 sq m. sqm

"I am glad that I can join Multi, a leading asset manager on the commercial real estate market in Europe and Turkey, and at the same time become a member of a team of such talented people," says Krzysztof Wieczorek, Head of Technical Operations & Project Management at Multi Poland.