P3 acquires two plots of land outside Warsaw for city logistics
by CIJ News iDesk III
2020-12-10 11:46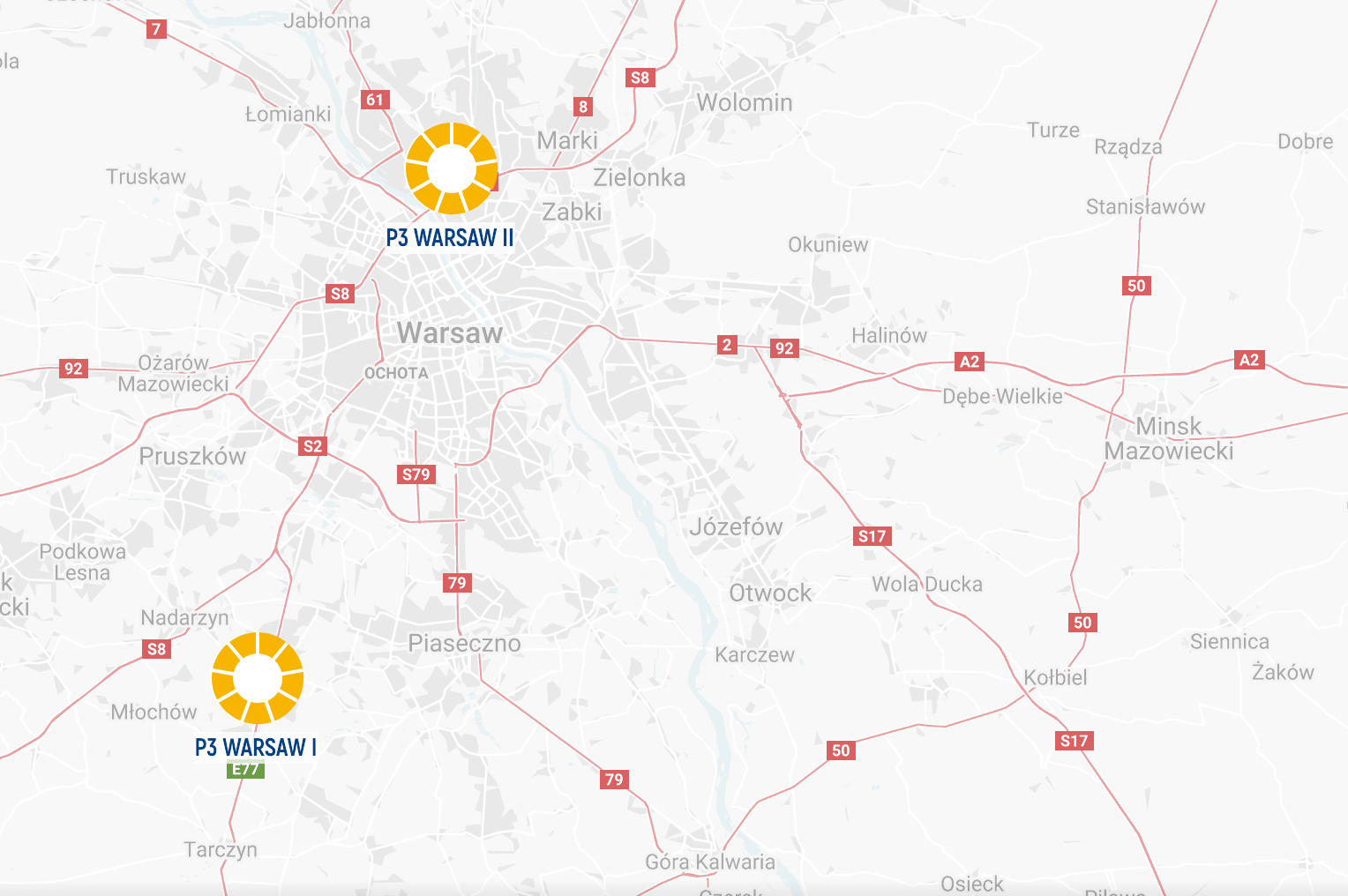 P3 has acquired two city plots outside Warsaw, where the parks P3 Warsaw I and P3 Warsaw II will be built. City logistics is another direction for the developer's intense activities in Poland, Bartłomiej Hofman, managing director of P3 Logistic Parks in Poland quaoted.

"We see the enormous potential of the warehouse market in the Mazovia region. According to market analyzes, almost a quarter of the warehouse space for the logistics industry is already located here. We decided to expand our portfolio with land intended for city logistics with the awareness of the growing popularity of online orders and the increasing popularity of online orders. higher consumer requirements regarding delivery time. In this context, it is important to locate distribution centers as close as possible to the end customer. The central location of the plots purchased have very good infrastructure in their vicinity and the ability to reach over 2.6 million potential target customers living in the Warsaw cluster, which are a response to the needs of a growing group of our tenants "- said Bartłomiej Hofman, managing director of P3 Logistic Parks in Poland.

The first of the parks - P3 Warsaw I will be built at the southern border of Warsaw, in the Lesznowola community, approx. 13 km from the beltway and 8 km from the S8 expressway. The project involves the construction of two BTS buildings with a total area of ​​over 80,000 sqm. The facilities will have an above-standard height of 12 m in the light and an increased load-bearing capacity of the floor - 7.5 t / sqm.

In turn, the area where the P3 Warsaw II park will be built is located at ul. Faraday in Warsaw. This area is very well connected with other parts of Warsaw thanks to the stops of bus and tram lines and the S8 expressway. Two BTS facilities will have a total area of ​​24,000 sqm. Their clear height will be 10 m, and the floor load-bearing capacity of 5t / sqm. The minimum size of the rented units will be 1,350 sqm, also stated.

P3's current portfolio in the Mazowieckie voivodship already includes properties in such locations as Błonie, Mszczonów and Grodzisk Mazowiecki, the developer said.

P3 is a long-term manager and developer of warehouse properties in Europe. It operates in 11 countries and has been investing and developing on European markets for almost twenty years. P3's headquarters are located in Prague.