Panattoni Park Błonie III - 90,000 sqm under construction
by CIJ News iDesk III
2021-07-29 12:43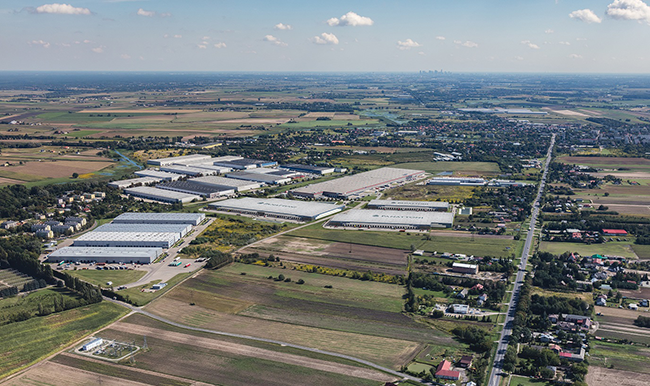 Panattoni has turned its focus back onto the Warsaw market. In a strategic location – close to the planned New Central Polish Airport – Panattoni Park Błonie III is now under construction. The investment with an area of more than 90,000 sqm has already started and has its first tenant: logistics operator GTFL, which specialises in full truckload and international transportation. The company will consolidate the space it currently occupies in the country at the end of this year, when it will move into its newly leased 7,700 sqm premises. The client was represented by consultancy Cresa Polska for this transaction.

In 2020, the Warsaw region took the highest share in terms of the amount of industrial space leased, with the level of demand reaching 1.2 million sqm. Panattoni was responsible for a significant portion of this by providing, among others, the largest complex in the region: A2 Warsaw Park. Now the developer is starting another huge investment, which will be built close to national road 92: Panattoni Park Błonie III. This will be a complex of three buildings with a total area of around 91,000 sqm. "The flexible design of the operating space of the park will enable efficient operations for both small and medium-sized and larger enterprises, and the space will also be perfect for logistics services, including the e-commerce sector," says Michał Samborski, the Head of Development of Panattoni.

Michał Samborski also emphasises the attractiveness of the park's location: "The complex will be located close to the planned New Central Polish Airport and just 30 minutes from the outskirts of the capital city and Chopin Airport, which puts it in a strategic location for many companies' domestic and international activities".

Consolidation and growth in superior space. Construction work on Panattoni Park Błonie III has started, and the first tenant has already been signed up. This is international transport and forwarding company GTFL, which provides services for many companies across Europe, including Poland's largest fruit and vegetable importers. The company will occupy 7,700 sqm in the complex, of which more than 7,500 sqm is going to be warehousing. In Panattoni Park Błonie III it will consolidate its two existing locations in Poland, in the process expanding its area and gaining more class A space.

"GTFL is the first tenant secured for Panattoni Park Błonie. So far, our client has used warehouse space and offices dispersed across Błonie and Grodzisk Mazowiecki. The possibility of adapting the space for its specific operations has led GTFL to decide to consolidate both locations by leasing the all space it needed in a new warehouse in Panattoni Park Błonie," explains Katarzyna Bojanowicz, the Business Development Director in the Industrial and Warehouse Department of Cresa Polska.