The Globalworth Foundation supports mental health
by CIJ News iDesk III
2022-05-10 08:56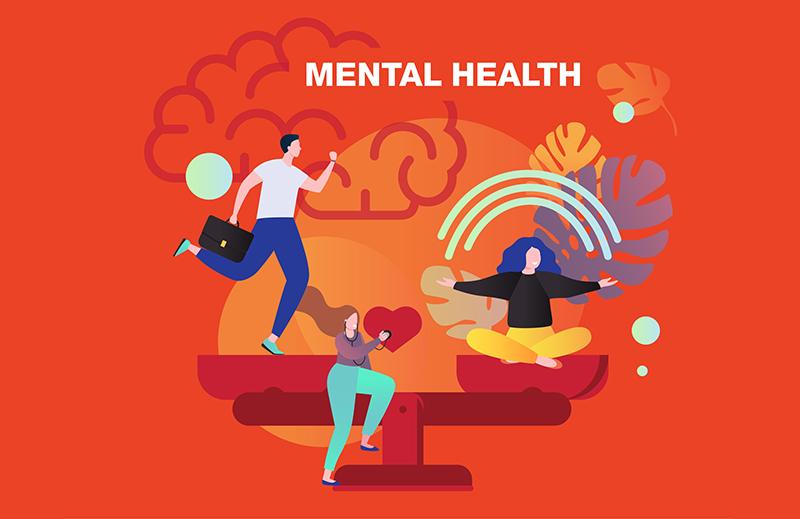 Globalworth, as a leading office property owner and manager, plays an important role for its tenants and communities in creating jobs that promote mental and physical health and well-being. To meet their needs, the Globalworth Foundation has launched a free Globalworth Foundation for… Lecture and Workshop, identifying important healthcare issues that need to be addressed by experts in the field. Free lectures will be held at select Globalworth buildings.

The first theme of the cycle, which started in March, is about mental health and well-being, and highlights some of the stressors that we face in our daily life. The lecture and workshops were conducted by Dr. Ewa Hartman, a certified trainer of Points of You and HeartMath methods and an MBA lecturer.

Operating in an environment where changes are chasing changes, where uncertainty and anxiety are becoming more and more common, the question of how to take care of your mental health becomes more and more important. The awareness of stress and the methods of helping oneself and others in a very difficult moment have become especially important.

The Globalworth Foundation, by organizing workshops on mental health, wants to give its participants an opportunity to understand the mechanism of strong and sudden stress and teach them how to deal with it in order to be able to function better and protect their own psycho-physical health.

It is estimated that over 1.5 million people suffer from depression in Poland. Over 42 percent Poles believe that their mental health has worsened in connection with the COVID-19 pandemic, according to a study conducted by UCE RESEARCH and SYNO Poland. Due to Russia's aggression towards Ukraine, the number of people suffering from mental health disorders will increase even more.

During the workshop, participants learned how to go beyond the habits of thinking and acting that do not serve us, especially in adverse times, and develop new, supporting health, clarity of thinking and effectiveness.

The Globalworth Foundation for… is a program of free lectures, workshops and webinars, each covering a different topic. Its aim is to support Globalworth tenants in acquiring knowledge in the field of health and self-care in their private and professional lives," says Georgiana Iliescu, director of the Globalworth Foundation.

The next workshop in the series "Globalworth Foundation for ..." will be on first aid. These trainings will provide the information and skills needed to help other people in many life and health emergencies. The workshop will also provide knowledge on how to use an automated external defibrillator (AED) that is installed in all Globalworth buildings. The devices are used to restore normal heart rhythm in the event of cardiac arrest.
The Globalworth Foundation was established in 2018 by Globalworth, the largest office investor in Central and Eastern Europe, as a non-profit organization independent of the group's commercial activities. The foundation's mission is to develop projects based on three pillars: people, places and technology. Assuming that the future of society is made up of younger generations, the foundation primarily cares about people by implementing educational programs and projects facilitating access to high-quality medical services, regardless of the social category to which they belong. Equally important are initiatives for social mobility, greening, smart cities or space revitalization for the needs of our community. In addition, the Globalworth Foundation believes in the positive impact of technology-enabled projects, such as incubators for young entrepreneurs, and supports the funding of innovations that connect people.