Garbe start construction for cross-dock property in the Hildesheim region
by CIJ News iDesk III
2021-07-21 09:40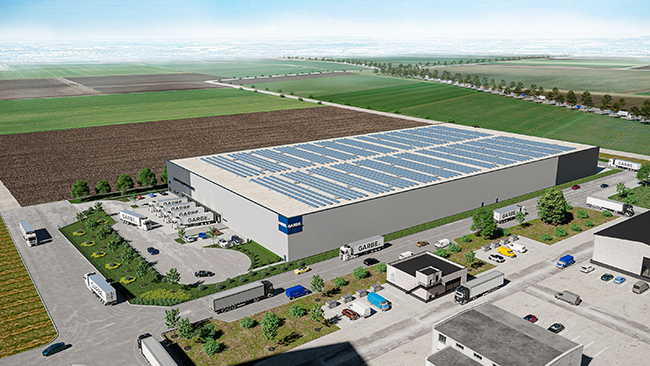 Garbe Industrial Real Estate GmbH has started construction of a state-of-the-art logistics property in Harsum (Hildesheim district in Lower Saxony). The new building is scheduled to be ready for occupancy in the second quarter of next year and will have a total area of 17,800 sqm. The Hamburg-based project developer is investing EUR 14.8 million in the site.

The property is being built on a 30,500 sqm plot in the Nordfeld industrial estate in Harsum. This is located about ten kilometers north of Hildesheim and about ten kilometers south of the city limits of Hanover. The hall will be designed so that it can be divided into two units: one is to be 9,100 sqm, the other 7,900 sqm.

"Thanks to the back-to-back formation of the two units, the new building is suitable both for management as a cross-dock property and also as a standard logistics area thanks to its construction height of 10.50 metres UKB," emphasizes Jan Dietrich Hempel, Managing Director of Garbe Industrial Real Estate GmbH.