On Tuesday, IKEA will open a new warehouse with an area of ​​8,000 sqm at Brno Airport
by CIJ News iDesk III
2021-07-26 13:36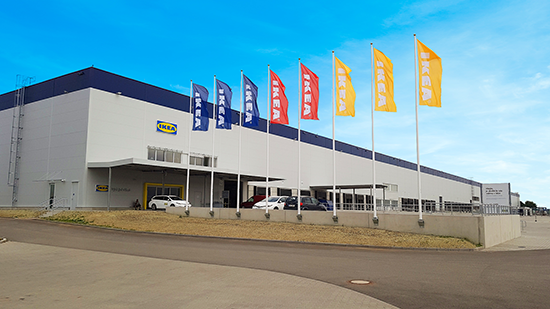 The Swedish furniture chain IKEA will open a new distribution warehouse at Brno Airport from Tuesday. The hall has an area of ​​8,000 sqm and customers can pick up products in it that are not directly in the department store less than ten kilometers away. The adjacent parking lot is adapted to the company's requirements and has a slight tendency so that the purchased goods can be better loaded into the car. Jakub Splavec, media representative of the Accolade group, which owns the complex near the airport.

People will pick up new lockers or kitchen units at Brno Airport. The company has had a store in Avion Shopping Park since 1998, offering furniture and home accessories on 25,500 sqm. It also has one distribution warehouse in Slatina.

"IKEA is a brand with which we share the principles of a gentle approach to the world. For example, it perceives the need to breathe furniture into second life, we are dedicated to the regeneration of old industrial areas.