TSC advises German fund on the purchase of in-patient care facility in Lower Saxony
by CIJ News iDesk III
2021-07-23 08:52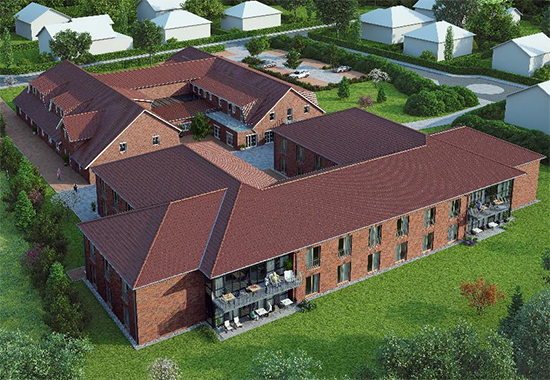 Berlin-based TSC Real Estate has advised the fund 5QRE HealthCare Infrastructure Deutschland O1 on the purchase of an in-patient care facility with 93 beds located in Nenndorf for a price of around EUR 11 million. The remaining unexpired lease term (WAULT) for the property comprising 4,200 sqm usable area is 23 years.

The facility is located on an 8,873 sqm site in Nenndorf in the district of Wittmund, some 15 km from the North Sea coast. The in-patient care home occupies a central location within the community and there is a bus stop around 100 m from the property.

There are convenience retail amenities within walking distance and other services such as pharmacies, medical practices and many other shops are located in the directly adjacent town of Westerholt.

The care facility was completed in 2005 and currently comprises 45 beds, divided into 33 single rooms and 6 double rooms. In order to satisfy the pressing local requirement for care places, the facility is being extended to a total of 93 beds by the addition of 48 single rooms without interrupting the operation. The new-build is planned to be completed by the end of 2022. The operator is Convivo, a regional company which has focussed on northern Germany for over 20 years and currently manages a total of over 4,500 beds.

The investment strategy of the purchaser, the real estate special fund 5QRE HealthCare Infrastructure Deutschland O1, was developed by TSC Real Estate and implemented in co-operation with Five Quarters Real Estate AG | 5QRE, a real estate investment management company (KVG) for institutional investors based in Hamburg. The real estate special fund is an investment vehicle for German institutional investors with an investment strategy encompassing a broad range of healthcare properties including both the usual types of retirement properties such as in-patient care homes and assisted living facilities and primary healthcare operations such as medical centres and community healthcare facilities plus rehabilitation and therapeutic treatment centres.

Compliance with sustainability requirements is an important issue in this regard, and TSC Real Estate is currently working in partnership with the ESG Circle of Real Estate on a catalogue of criteria for the fulfilment of sustainability-related requirements for healthcare real estate as part of the ECORE initiative.